Michael Brown Was Shot 6 Times, Twice In Head, By Police Officer: Federal Medical Examiner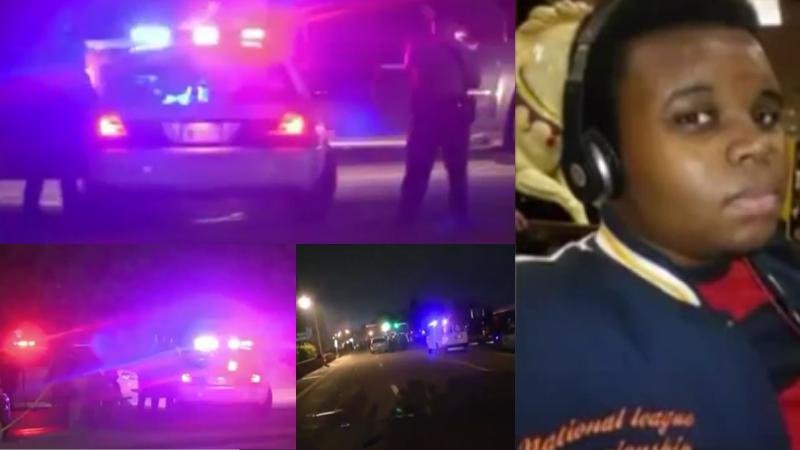 The St. Louis teen whose Aug. 9 death at the hands of a police officer has sparked riots, looting and mayhem in the city's Ferguson area, was shot six times, according to medical officials, who noted that two of the shots were aimed at his head.
Michael Brown, who did not have a weapon on his person at the time of the incident, took the head shots while his head was slumped forward, indicating they were the final shots fired at him, according to Dr. Michael Baden, the ex-New York City chief medical examiner who performed the autopsy on the felled 18-year-old.
Article continues below advertisement
Baden told the NY Times that Brown suffered four gunshot wounds to his arm. Due to the fact that there was no gunpowder residue on his person, Brown was not likely shot at close range, the paper reported. That determination could change, pending tests on the clothes Brown was wearing during the shooting.
One of the shots traveled through Brown's eye, face, jaw and through his collarbone, leading the medical investigator to deduce that Brown would have died even if he was given medical assistance immediately.
Baden conducted what was Brown's third autopsy after Attorney General Eric Holder said the "extraordinary circumstances" swirling around the situation, and a request from Brown's relatives, led him to appoint a federal official to conduct it.
As of early Monday, the National Guard was summoned to Ferguson, by Gov. Jay Nixon, in hopes of quelling the weeklong rioting that's been going on in the wake of the incident, which has racial implications as Brown was black, and the officer who shot him was white.
Article continues below advertisement
Details in the shooting remain murky, as police said the officer shot Brown after a scuffle in which Brown pushed him into his vehicle and tried to take his gun.
Brown's friend Dorian Johnson, who was present when the shooting occurred, said the officer went to place Brown in his vehicle with a chokehold, and that Brown fled when the officer retrieved his firearm. Brown subsequently tried to run away when he was shot by the cop, while a separate witness said Brown's hands were raised when he was fatally gunned down.
St. Louis County police and the FBI have also latched on to the investigation as of Monday.
Watch the video on RadarOnline.com: