Laura Plimpton, Martha Stewart's Sister, Shockingly Dies Following Brain Aneurysm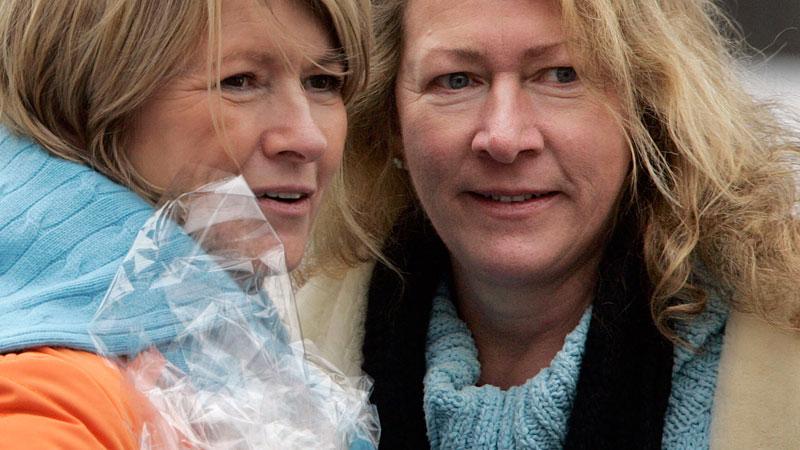 Martha Stewart is grieving the loss of younger sister Laura Plimpton, who died at 59 following a brain aneurysm.
Stewart, addressing staffers, wrote, "My youngest sister, and the youngest of the six Kostyra siblings, Laura Kostyra Plimpton, passed away today in Norwalk Hospital. Laura worked for me and the company for more than 25 years," in an email, Mail Online reported.
She went on to document the trail of events leading to the premature death — how Plimpton complained about feeling ill after a workout, at which point her husband Randy took her to the hospital for immediate care.
Article continues below advertisement
"We are so sad," she wrote, "but also happy that Laura had the foresight to donate so many healthy organs to needy people."
The house-ware mogul called her beloved sibling, who had three children, "an extraordinary employee, mother, wife and sister" in the remembrance.
Plimpton, who's first husband died of cancer, had a "very special relationship" with Stewart, appearing on Larry King 10 years ago and telling the talk show that Stewart was like a mother to her.