Martha Stewart Wants To Teach You How To Cook!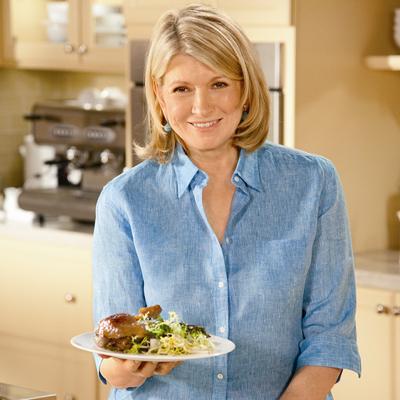 Following in the footsteps of the revered Julia Child, Martha Stewart's new show on PBS, Martha Stewart's Cooking School, aspires to teach Americans the classic — yet often elusive — fundamentals of home cooking. Before tuning in, Star magazine decided to grill her first!
How did this show come about?
The people from PBS came to me, wanting a really good cooking show. Since they no longer have Julia, they wanted a cooking expert. I loved the idea and jumped at the chance.
Article continues below advertisement
How is this series different from your previous shows?
The other show was a live show with an audience, and it was more general information, not just cooking. So this is a real cooking show based roughly on a book I published in 2008.
How's this different from other shows?
It's based on techniques. It's not about shortcuts and dumping and stirring, it's about real learning of my techniques that will enable you to excel in the kitchen.
You mentioned Julia Child. Do you try to replicate what she did?
No, it's not at all about replication. I learned at Julia's knee. I mean, I was the original person who cooked through her Mastering the Art of French Cooking Volume I and Volume II. I was thrilled — that was my first and basic cooking school.
Do you have a message for our 8 million readers?
It's a friendly show. You're in my kitchen; it's close up, personal and very useful. I think people will like it because it's that way. I'm inviting you into my kitchen to teach you something great!
Martha Stewart's Cooking School airs on PBS; check local listings