Four Clubs In Seven Days—In Two Different Countries! Lindsay Lohan's Latest Party Girl Spree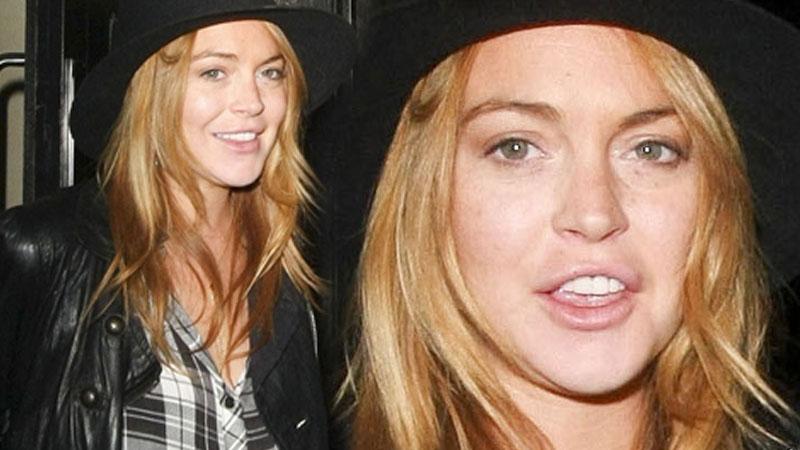 Recovering addict Lindsay Lohan hasn't missed a beat in her latest party girl spree in which she's visited four clubs in just seven days in two different countries.
As RadarOnline.com's new photos show, the troubled actress left London's ritzy Chiltern Firehouse at 3 a.m. Sunday.
Wearing a black hat, a black leather jacket, a checked shirt and a smile, Lohan departed the nightclub/restaurant through the back door.
Article continues below advertisement
Lohan, 28, was happy to linger at the fine dining hangout, which has been a magnet for such famous faces as Bradley Cooper, Orlando Bloom, and Bill Clinton.
And as RadarOnline.com has reported, Lohan has been there before, allegedly arguing with British model Kate Moss at Chiltern Firehouse back in June.
Despite how the temptations of the club scene might affect Lohan's recovery, the flame-haired star hasn't stopped her late night fun, which has encompassed both the U.S. and England!
On Monday, Lohan tried to do the Ice Bucket Challenge at Up & Down club in New York, but it was an epic fail when no one captured the moment on video.
According to the New York Post, on Tuesday, the star known for her legal and substance abuse issues caused a ruckus when she was moved from a prime table at the nightclub 1Oak.
Also, a Post source revealed, Lohan "threw a fit" on Thursday at the NYC club Gilded Lily when she was asked to relinquish her table.
What will this week bring?