Exclusive
No Answer: Lindsay Lohan Ignoring Texts From Sober Friends — 'We're Worried,' Says Pal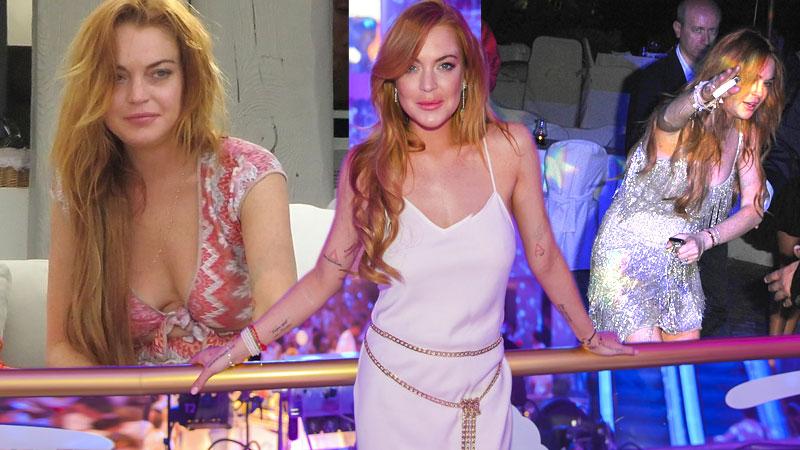 As Lindsay Lohan continues to party her way through Europe, concerned friends disturbed by the onslaught of photos of the hot mess star have reached out to her in the hopes of staging some kind of intervention, RadarOnline.com has exclusively learned, only to find their texts and calls ignored. Now, sources tell RadarOnline.com that "worried" pals believe she is "headed for disaster".
"Lindsay has abandoned her friends and her sober community," a source close to Lohan tells RadarOnline.com exclusively. "She has stopped responding to our texts and calls and is basically ignoring everyone now. She's getting the texts because they show up as read; she's just not answering."
Article continues below advertisement
"Some of these people have been friends with her for more than a decade," the source continues."There is nothing anyone can do, until she answers."
Meanwhile, Lohan reportedly has been missing rehearsals for her upcoming play in London, Speed the Plow, to party around Europe. Photogs have caught her falling in public and looking messier than ever before.
"The sad part is that there is nothing anyone back home can do and we are all worried for her," the source tells RadarOnline.com. "She's pulled a geographic thinking that it would help her and all it has done is put her sobriety in jeopardy."
Distance makes the heart grow fonder, but now for Lohan's close circle of people back in the states.
"We all care about her and want the best for her, but there is nothing anyone can do", the source adds.
What do you think? Will Lindsay ever pull it together and reclaim the career she once seemed destined to have?