Exclusive
Cover Up? Kim Kardashian's Luxe-Living Makeup Artist Failed To Pay Thousands In Federal Taxes, According To IRS — Find Out How Much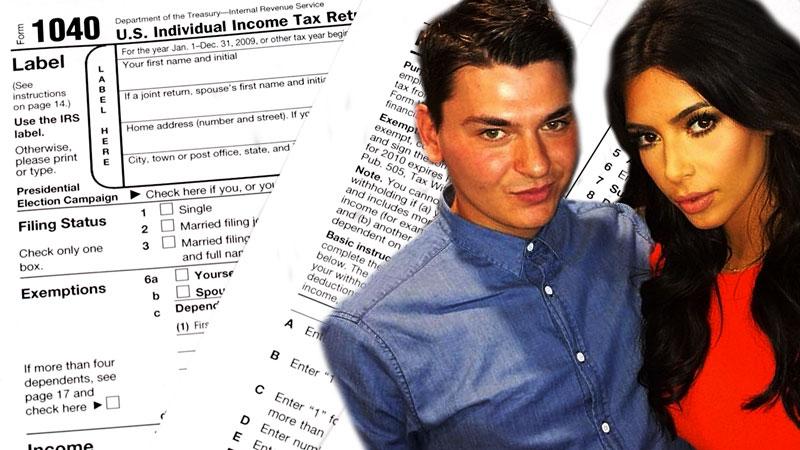 Makeup artist Mario Dedivanovic is the man responsible for making Kim Kardashian look beautiful — but his personal finances might not be so pretty. Despite banking thousands as a member of Kardashian's "Glam Squad," RadarOnline.com has learned that Dedivanovic failed to pay more than $34,000 in taxes in 2013, according to a tax lien filed by the IRS.
Documents obtained by Radar show that the IRS filed a tax lien against Dedivanovic on May 16, 2013, for the amount of $34,840. Records do not show whether it has since been released.
Article continues below advertisement
But meanwhile, it's business as usual for the lipstick wielding makeup magician. On Wednesday, Kim posted a shot of her camera-ready photo shoot face, and called out Dedivanovic, along with hairdresser Chris McMillan for creating the look:
Dedivanovic has posted photos of himself with his most famous client as well:
He's not the only member of Kardashian's entourage to have money issues. As Radar has reported, other Glam Squad members, makeup artist Joyce Bonelli and hairstylist Scotty Cunha, had a history of financial issues, including lawsuits from creditors and hundreds of thousands in tax liens.