Exclusive
When Reality TV Doesn't Pay: Ex-Atlanta Housewife Sheree Whitfield Hit With Massive Tax Lien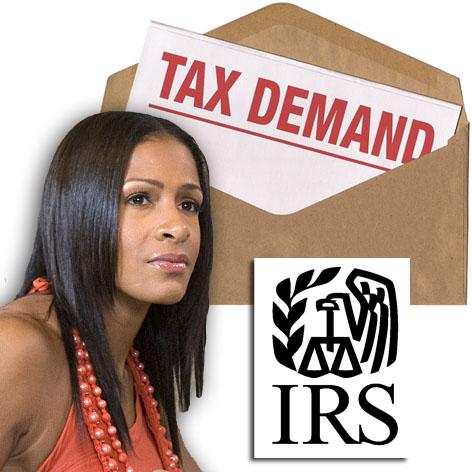 The scandals just keep piling up for The Real Housewives of Atlanta stars!
Former star Sheree Whitfield has been slapped with a massive tax lien for more than $100,000, RadarOnline.com has learned.
The federal government filed a tax lien against Whitfield on Dec 12, 2013, in which the IRS accuses her of failing to pay her taxes for the year 2011.
According to the lien, Whitfield failed to pay a total of $111,226.58 in income tax.
Article continues below advertisement
But this isn't the first time Whitfield has been in hot water with Uncle Sam. She was reportedly slapped with another tax lien in early 2013 which accused her of owing a total of $41,752.83 for unpaid taxes for the years 2009 and 2010.
Last year, news also surfaced that Whitfield -- whose conflict with her ex-husband, former Atlanta Falcons football player Bob Whitfield, was a storyline on RHOA – had been ordered by a judge to give her divorce lawyers $119,000 for an unpaid legal bill.
In addition, Whitfield allegedly had her issues with RHOA bosses. RadarOnline.com reported she was fired from the Bravo show after season four in 2012 for being a diva.
However, in the wake of numerous RHOA feuds and scandals, it's been rumored Whitfield might come back to the show for season seven!
RHOA alpha dog NeNe Leakes recently said of Whitfield and Kim Zolciak, "I miss them being on the show. We had a roller coaster ride, but….I miss having a fight with them every now and then."
And Whitfield will appear on Kandi's Wedding, Kandi Burruss' RHOA Bravo wedding special spinoff, premiering June 1.