The Kardashian Klan Was Caught Using Their Cell Phones During Ferguson Moment Of Silence And The World Caught Them – Read People's Reactions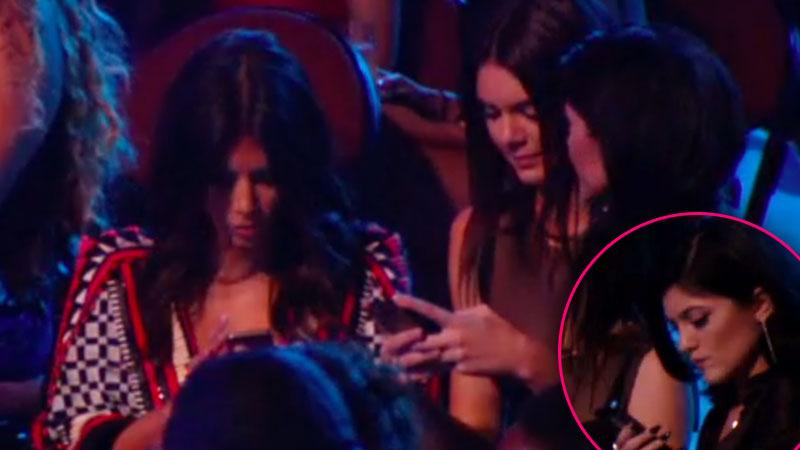 The VMAs stopped to take a moment of silence to tribute the conflicts in Ferguson, Mo., but a few people in the crowd decided that checking their phones was more important than honoring Michael Brown.
When the camera cut to Kim Kardashian, Kylie Jenner and Kendall Jenner, fans caught the trio texting on their phones looking bored instead of respecting the tribute. Needless to say, the world wasn't pleased with the Kardashian klan.
Article continues below advertisement
Twitter users tweeted their disgust with the reality stars, using pictures of them tweeting and captioning them with jokes or mean comments.
User @rachelzarrell tweeted, "Kendall Jenner could literally care less about social change," while @jillflauto joked, "'Who is Ferguson??' – Kim Kardashian."
What do you think about their moment of silence activities? Sound off in the comments below…