Exclusive
Kate Gosselin's Former BFF & Book Co-Author Reveals Why Their Friendship Ended — 'She Tried Very, VERY Hard To Get My Name Off Everything & Take My Cut'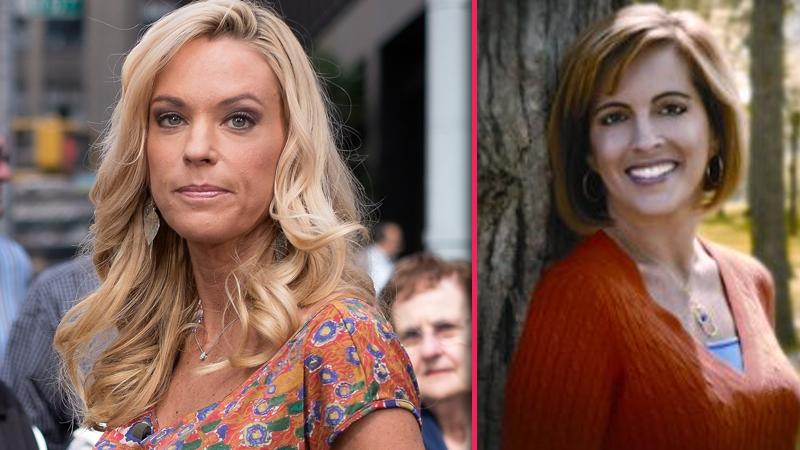 When Jon and Kate Gosselin's sextuplets were babies their best friends, Bob and Beth Carson, helped them out a lot and were even featured on Jon & Kate Plus 8 a few times — but then mysteriously disappeared and never addressed the falling out, until now.
As one of Kate's best friends, Beth agreed to help her write her first book, Multiple Blessings, but it was the beginning of the end Beth told RadarOnline.com in an exclusive interview, because once all the work was done, Kate tried to oust Beth from getting the credit or money she was deserved.
Article continues below advertisement
"We agreed on a 50/50 split and it was fair, although I did do all the writing, absolutely, did all the writing . . . it was without a doubt Kate's story. She told me the story and I wrote it. Absolutely, I wanted to take nothing away from the fact that it was her story. But I put a lot of work into it," Beth told RadarOnline.com.
"I didn't know that Jon was even on the book until it was published and Kate tried diligently to get my name removed from everything," Beth explains, admitting that Kate, 39, tried to change their 50/50 split to a third cut between the three of them, netting the Gosselins two thirds instead of just 50 percent.
Article continues below advertisement
"But luckily I'd covered my butt with a lawyer and fortunately I have a business-minded husband who basically said we had to take precautions when doing business with friends. If not, I would have not gotten one penny or had any recourse, because Kate tried very, VERY hard to get my name off everything and take my cut."
Ultimately Beth says she got the 50 percent cut she deserved, but things with Kate were never the same.
"That was sort of the last straw, it was a smack in the face," she tells RadarOnline.com of being pushed out of all the promotion for the book as well.
"Wow, not only have I changed and fed your kids for years, at my house for a week at a time, all of them, then for her to not acknowledge me was a slap in the face. When we first talked about the book and how it turned out, we were excited to promote it so it was a shocker and stab in the back for her to be like, you didn't do this."
Beth tells RadarOnline.com she hasn't spoken with Kate for "years and years" and although she and her husband Bob were also close with Jon, she says they stopped talking to him too "once things got so messy."
"I don't hold any ill wishes toward her," Beth concluded.
"But for me and my family it just wasn't what we wanted, and I've purposely not commented for years."
What do you think about Kate's behind-the-back move with Beth? Sound off in the comments below . . .