Exclusive
Bieber's Babysitters? Justin's Paying Minders To Keep Him Out Of Trouble During Probation While Staying At New Hollywood Hills Bachelor Pad, Neighbor Claims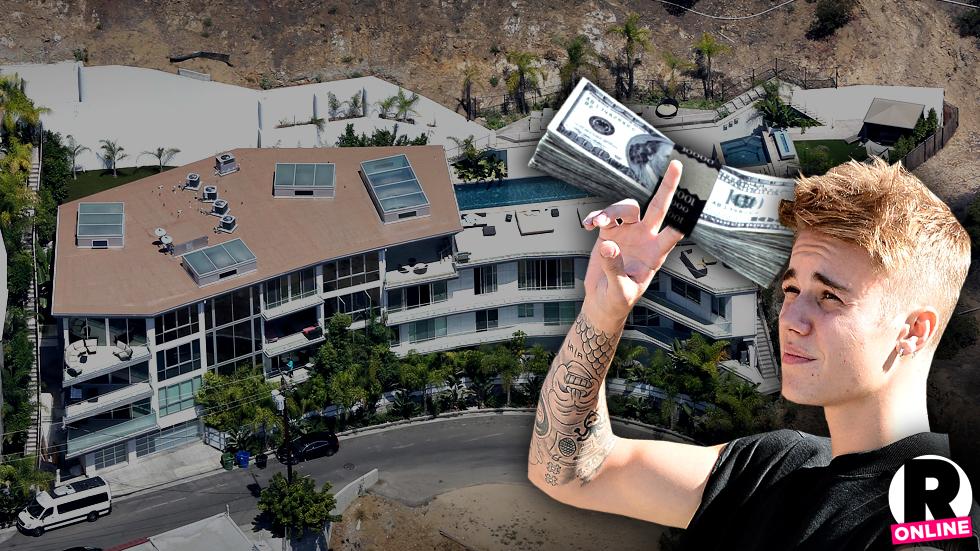 Justin Bieber has officially outgrown his teen years, but the 20-year-old still has a babysitter, RadarOnline.com has learned exclusively. With legal troubles mounting and a probation sentence in place, the "Baby" singer is trying to stay out of trouble, and has even hired help to do it, according to a neighbor in the pop star's exclusive new Hollywood Hills neighborhood.
"He hired a firm from New York who's going to watch him. They stay with him and keep an eye on him," said nearby resident Bob Gade. "They're like mentors or watchdogs to see that he complies with the rules."
Article continues below advertisement
Despite reports that the Canadian crooner is partying at his new pad, the neighbor said he's told local authorities he plans to keep his activities there more low-key.
"The Hollywood Police Department indicated he's on a one-month lease and he's going to be working out," Gade said. "It has a full gym. It used to be rented by a trainer to the stars -- it's completely furnished. The police were told by the landlord that's he's there to just slow down a little bit and stay out of trouble."
And so far Bieber's million-dollar temporary vacation from himself is working, multiple neighbors have told Radar.
"He's been very quiet," added Gade. "He doesn't have a slew of Escalades. "He was driving his Lamborghini and I thought he'd be speeding by, but he actually came to a complete stop. We were expecting his bodyguards and people to come running down, too."
But Bieber beware. His neighbors are still watching.
"We've told him the landlord we're not going to put up with any parties," Gade said. "There's hardly any parking up there. And the owner is cooperating."
Shockingly, Gade admits, "He's been a good neighbor so far. It's exactly the opposite of what people thought. It's very, very quiet. We haven't seen him with a big entourage, tons of bodyguards or anything. He's been by himself a lot."
But despite being under close surveillance, when Bieber is away from home, trouble seems to find him. After a close call with a fan this week, he's being investigated for attempted battery, attempted theft and attempted robbery after lunging at a Dave & Buster's patron who was taking photos of him and girlfriend Selena Gomez on a date in Hollywood.