I Do, Too! Angelina Jolie's Former Lady Lover Jenny Shimizu Is Also Getting A Fairy Tale Wedding — With A Woman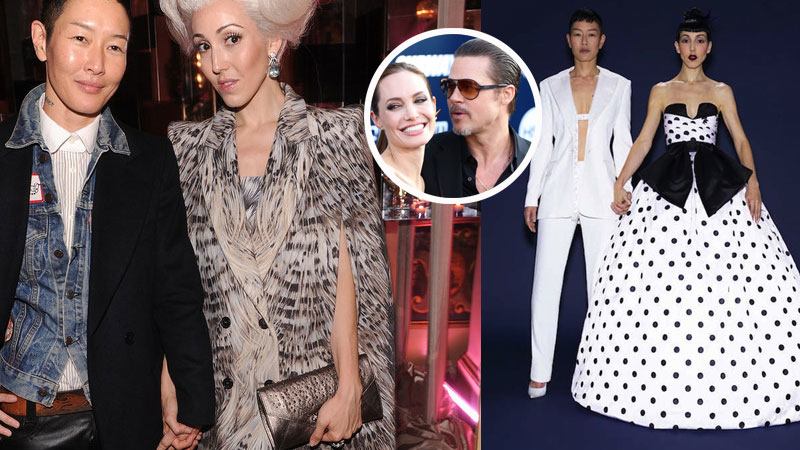 Angelina Jolie's former lesbian lover Jenny Shimizu once boasted that she could "take care of Angelina's sexual needs." But now that Jolie has settled down with new husband Brad Pitt, Shimizu's moved on too: RadarOnline.com has learned that she's ready to tie the knot as well — with a woman!
Shimizu and Jolie dated off and on from roughly 1994 to 2000. Now, the model and former Foxfire actress is engaged to brand consultant Michelle Harper.
Article continues below advertisement
In June, they appeared side-by-side in a Vogue bridal spread, with Shimizu wearing a not-so-classic white tux and Harper rocking a white and black polka dot ball gown.
The two met in 2012 at a party given by model Karen Elson, according to a feature in the New York Times.
Like Jolie, Harper was previously linked to men — most recently dating filmmaker Daniel Leeb.
But Shimizu seems to appreciate her unique background: "There are these misconceptions and generalizations," she said, "that don't fit this person who is full of spirit and down-to-earthiness."