Ferry Tip Gives Jennifer Huston's Family New Hope In Case Of Missing Oregon Mother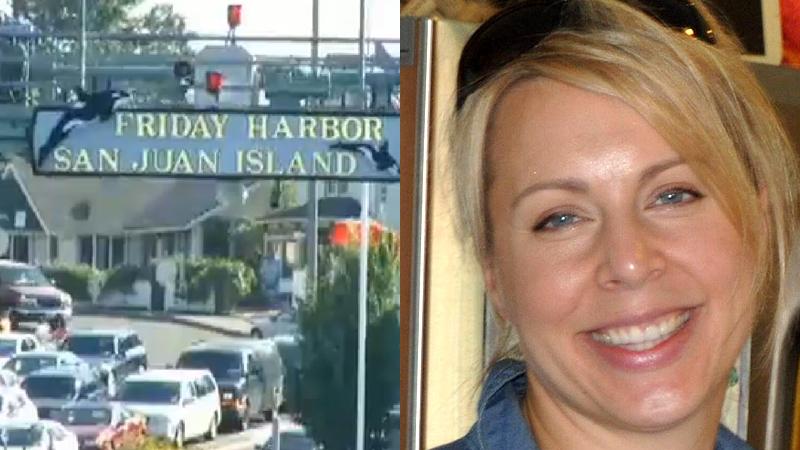 In the latest in the case of missing Dundee, Ore. woman Jennifer Huston, authorities said that they're reviewing surveillance video after receiving a tip that the 38-year-old mother-of-two was seen taking the Washington state ferry to the San Juan Islands.
The couple who reported the sighting of Huston, purportedly leaving via the ferry stop at Anacortes July 31, also described an automobile that accurately matched the description of Huston's down to a crack in the windshield, Huston's relatives told FOX affiliate KPTV.
Article continues below advertisement
Her husband Kallen Huston told the station, "I hope that it's her and I hope they find herz, like right now … we've got two people that reportedly recognize the car and her, and I've gotta say, that's a first."
The stressed spouse said that while hundreds of tips have poured in, the ferry report is the first where witnesses "identify her AND the car.
"Every other tip we've gotten through Facebook, Twitter and beyond says, 'Hey, I saw her, but she's got a haircut,' or 'Hey, I saw her but she has tattoos now' … every day we're waiting for some clue that we can jump on."
The husband added, "I find it hard to believe that she made it that far and nobody saw her, but if it's true, it gives us an area to narrow in on, and that's what we need right now."
Relatives said there's an established connection between Huston and the San Juan Islands, as the Tacoma native — a mother to two sons ages 6 and 2 — had previously spent time in the area.
"It's not something that's just another tip," San Juan County Undersheriff Bruce Distler told the station. "It's something that is serious enough that we're gonna take a look at it and make sure everything pans out."
Watch the video on RadarOnline.com:
Officials in Oregon have combed nearby areas including Yamhill County and the Willamette River in search of Huston, who was was last publicly seen July 24 out and about doing chores.