Exclusive
Jacqueline Laurita In For A Huge Payday If She Returns Full Time To 'RHONJ' -- Find Out How Much!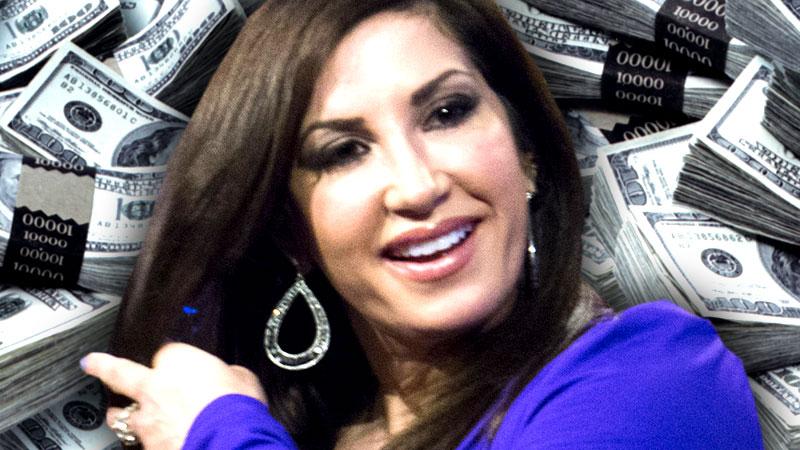 Jacqueline Laurita's short-term return to the Real Housewives of New Jersey has a lucrative paycheck waiting for her if comes back full-time, RadarOnline.com has exclusively learned.
In fact, Laurita's full-time status would bump her up to the highest paid cast member in the Jersey franchise.
"Jacqueline will be making about $850,000 when she returns full time," a source told Tom Murro .
"She even has been bragging that she made more being on Caroline Manzo's show part time than the three new ladies made full time on RHONJ."
Article continues below advertisement
After leaving RHONJ, Manzo, 52, got a spin-off with Bravo called Manzo'd With Children, on which Laurita appeared.
And as RadarOnline.com previously reported, "New cast members Nicole Napolitano, Teresa Aprea and Amber Marchese are earning $60,000 for their work. Amber has been telling friends her salary wouldn't even cover her clothing allowance for one year!"
Meanwhile, franchise veteran Teresa Giudice tops the payroll earning $700,000.
Giudice is "pulling down a whopping $700,000 for Season Six," a source confirmed to RadarOnline.com.
"Despite that huge paycheck, most of that money is going to pay for Joe and Teresa's legal fees. There will also be expected fines assessed to the couple when they are finally sentenced in September, and Teresa has been told that could be up to $250,000."
Also back this season is Dina Manzo, 43, who reportedly left after demanding the show fire her sister-in-law, Laurita — a claim she denies.
Dina is earning a reported $100,000 for coming back this season "with an option to return for another run, with a salary increase," an insider revealed.