Exclusive
Stripping For The Big Bucks! Farrah Abraham Reveals: 'They Offered Me $544,000' To Dance At A Gentlemen's Club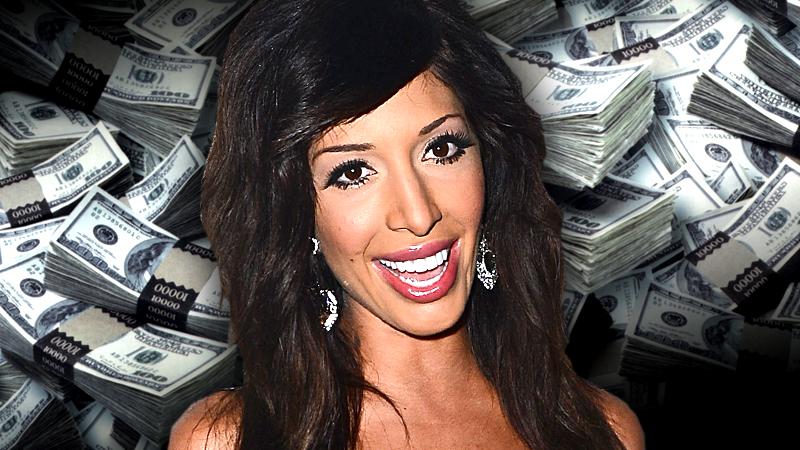 Time for the haters to put their money where their mouths are!
Despite critics slamming former Teen Mom-turned-porn star Farrah Abraham for her new stripping gig at Palazio Gentlemen's Club in Austin, Abraham tells RadarOnline.com exclusively that she's excited about her new job because she's getting paid the big bucks.
Abraham, who has been working at the club since July, told Radar, "The club loved how hardworking and focused I was, so they offered me a $544,000 agreement to be celebrity house feature."
Article continues below advertisement
The reality star said the reason she first started working at a strip club was to do research for "new movie parts I hope to get and lock in."
But then the gig turned into a longer stint — and Abraham is quite "excited" about it.
"I've learned that this industry has class, strength, and has taught me life skills to better myself for my daughter's future," she told Radar. "I'm thankful and shocked that my job shadowing has lead me to another amazing opportunity.
"Palazio Gentlemen's Club has shown me and other women how we should be respected, treated and cared for and not to settle for less," she continued. "The owner, management and staff have all been caring and wonderful to work with."
And the club is just as excited to feature Abraham as her dancing will help bring in good money.
"It benefits everybody," BeBe Montgomery, Manager of Palazio, told Radar. "It's really fun."
Article continues below advertisement
"I hired Farrah as a waitress about a month ago and then we talked about it," Montgomery added. "She decided to switch to dancing. And then we talked again and came to an agreement for six figures. We're really happy and excited."
As to the details of Abraham's extended gig, the Celebrity House Feature kicks off Aug. 22.
Bookings for Farrah can be made only through the club's managers and take place on Wednesday and Fridays through the end of December.
Prices to watch Abraham are $2,500 for an hour or $500 for 10 minutes.
"I'm thankful and can use this to expand my frozen yogurt shop Froco's second location!" Abraham said. "I'm super excited!"