Cops Claim Marine Accused Of Killing Reportedly Pregnant Lover Searched Internet For 'How To Dispose Of A Human Body'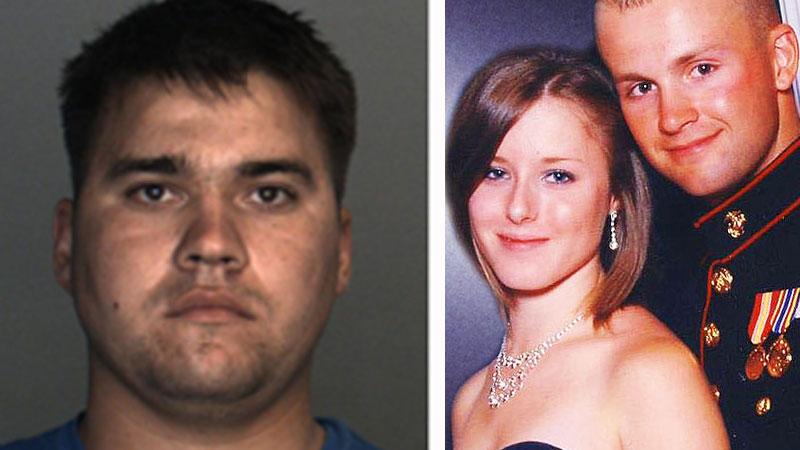 Arrest records show that that Christopher Lee, the former Marine accused of murdering his reportedly pregnant married lover, Erin Corwin, told investigators that he searched the web for "how to dispose of a human body."
According to a People story, the alleged internet search is part of the shocking evidence that investigators in California's San Bernardino County have collected against Lee, 24.
As RadarOnline.com previously reported, Lee was arrested and then charged with homicide after 19-year-old Corwin's body was found.
Article continues below advertisement
Corwin went missing on June 28 after she told her husband, Marine Cpl. Jonathan Corwin, she was taking a trip to scout Joshua Tree National Park for an upcoming family visit and never returned home.
Police reported that Erin's body was later found in a 140-foot mine shaft in California.
According to court papers, the also-married Lee and Erin were in a romantic relationship and she had planned to meet up with him for a hunting trip the day she left the California home she shared with her husband.
Although it's been reported that Erin was pregnant — and the unborn child may have been Lee's, authorities haven't confirmed that.
San Bernardino District Attorney Michael Ramos told People, "There's still an ongoing investigation to determine if she was pregnant at the time of the murder."
If the fetus was far enough along, "there could be another kind of murder charge filed," he said.