Ellen DeGeneres' First Love Speaks Out — The Man She Almost Married!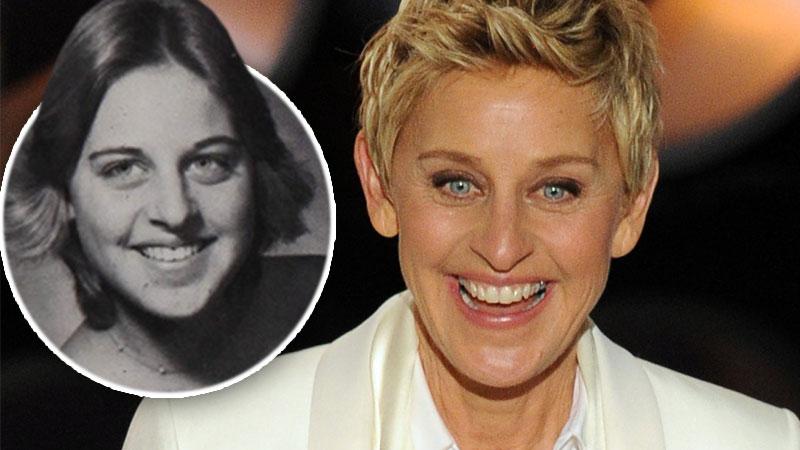 Ellen DeGeneres was one of the first famous female faces to come out as a lesbian, but there was a time in her life when she almost married her high school sweetheart — football player Ben Heath.
In an exclusive new interview with Star magazine, Heath opens up about their puppy love and reveals the fun times they had and talks of their future together.
"We had fun times, whether it was dancing or horseback riding, the kind of stuff us country guys do," Heath said.
Article continues below advertisement
"I remember on some dates we went to an old club in Taxarkana. She wasn't old enough, but she could talk her way in. We'd go up there and go dancing, do the bump to the old David Bowie songs, that kind of stuff. Obviously, she was a lot of fun — her wit and humor, she always had that. That kept things alive, kept the conversation good."
So smitten was DeGeneres at the time, that she's previously admitted she thought Heath was the one saying, "I wanted to marry Ben desperately."
She added, "I'm sure I'd have a nice place with Ben somewhere, and we'd have kids, and I wouldn't have known. I could have chosen to live my life in a way just to fit into society. But I would not be happy."
But it wasn't meant to be — for reasons other than the obvious — when Heath headed off to college after two years of dating and the two split.
Heath tells Star the relationship with DeGeneres never got intimate, physically, and he wasn't surprised to hear when she came out as a lesbian in 1997.
"I'd feel like we'd have been good friends if she'd stayed here," Heath concluded, "regardless of her sexual orientation."
To hear more from Ellen's first love, pick up the latest issue of Star magazine.