Hard-Partying Golf Great & Paulina Gretzky's Fiancé Dustin Johnson Kicked Off The PGA After Testing Positive For Cocaine – Report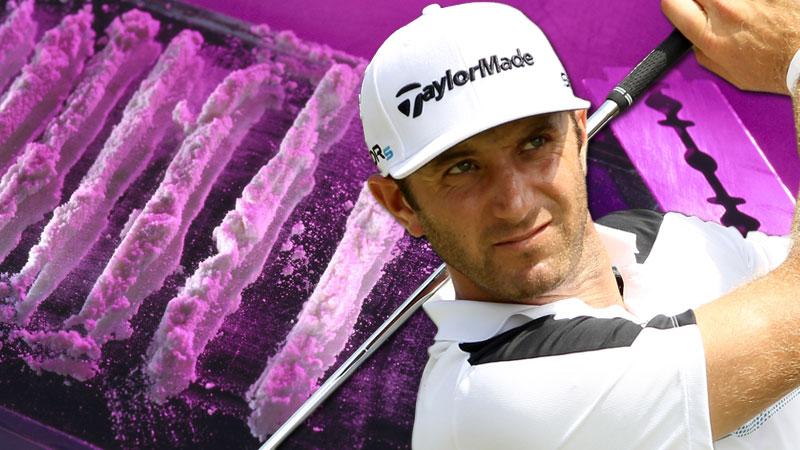 Golf great Dustin Johnson has been booted off the PGA Tour for six-months after he recently tested positive for cocaine, reports Golf.com.
The news comes on the heels of a series of several alleged drug-related offenses for Johnson, who is engaged to Paulina Gretzky, the 25-year-old daughter of former NHL star Wayne Gretzky.
A source tells the publication that Johnson, 30, also tested positive for marijuana in 2009 — the same year he was arrested for DUI in South Carolina — and for cocaine in both 2012 and 2014.
Article continues below advertisement
Shortly before the news of Johnson's failed drug test broke, Johnson announced that he is taking time away from professional golf to get his life in order and go on a "mission of self-improvement."
"I will use this time to seek professional help for personal challenges I have faced," he revealed in a statement. "By committing the time and resources necessary to improve my mental health, physical well-being and emotional foundation, I am confident that I will be better equipped to fulfill my potential and become a consistent champion."
The PGA Tour didn't shed much more light on the situation. "We have nothing to add to Dustin's statements but wish him well and look forward to his return to the PGA Tour in the future," said the organization.
In the past, Johnson's former coach was much more direct about the problems his client faced off the green. "We had a come-to-Jesus conversation about getting his personal life in order," Butch Harmon said in 2011.
"I was very blunt. I told him he needs to figure out who he is and how committed he is to utilizing his talent and that when he's playing tournaments he needs to eliminate some of the, shall we say, extra-curricular activities. He's a fun-loving guy, I realize that. But there's a time to play and a time to work."
Do you think he will clean up his act and make a comeback? Let us know in the comments!