19 Kids And STILL Counting -- The Duggars Get Ready To Welcome Yet Another Baby To The Family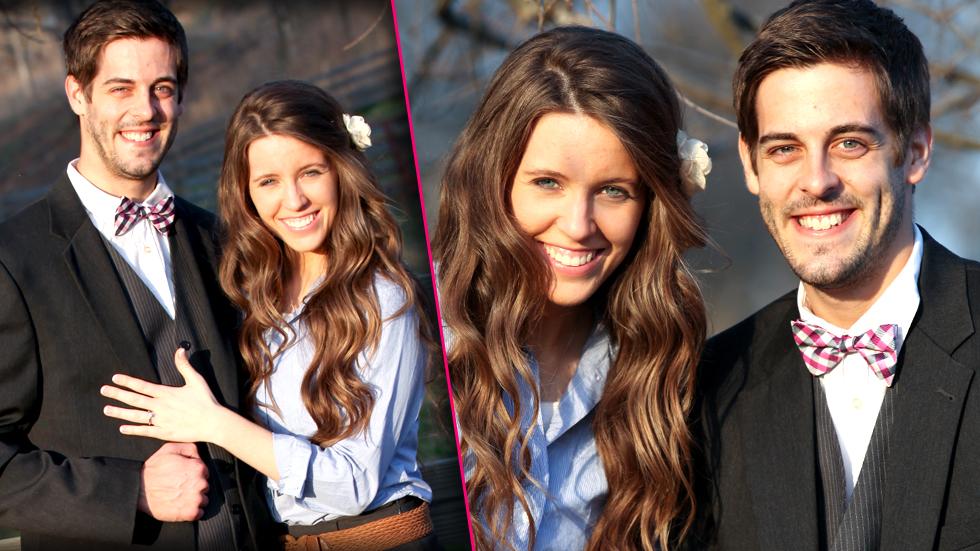 Jill and Derick Dillard are expecting their first kid — and counting.
The reality TV couple from 19 Kids & Counting, the hit TLC show that follows the supersized Duggar clan, is sharing their journey as newlyweds and soon-to-be parents, and RadarOnline.com has a preview of the upcoming season.
"We are so grateful to God for this new little blessing!" Jill, 23, and her new hubby Derick Dillard, 25, said in a joint statement about their unborn baby.
Article continues below advertisement
"We appreciate all the well-wishes and are enjoying this new season of life as we look forward to parenthood!"
And Jill's dad and mom, Jim Bob and Michelle Duggar, are certain the pair will be "such loving, awesome parents."
"We look forward to welcoming another grandchild into our family," they gush. "We are so grateful for all the support as our family and our love multiplies! What Joy!"
The new season of 19 Kids & Counting will begin airing on Sept. 2 on TLC at 9/8c with the entire Duggar family helping Jill and Derick prepare for their big day.