Life Behind Bars: Miranda & Elytte Barbour Evade Death Penalty, But Will Spend Life Behind Bars In Murder Of Man Solicited Off Craigslist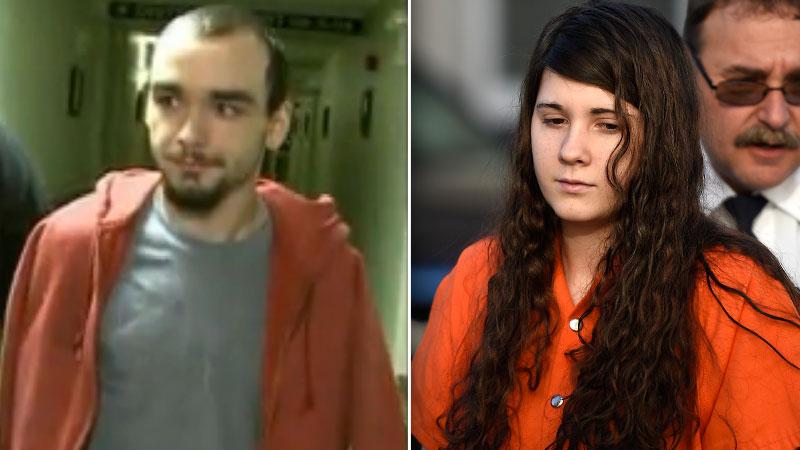 Self-styled Satanist Miranda Barbour and her husband Elytte Barbour pleaded guilty to second-degree murder charges in a Harrisburg, Pa. court on Tuesday, in connection with last November's stabbing and strangling of Troy LaFerrara, a man who set up a date with the 19-year-old woman via Craigslist.
As result of the plea, the pair were both sentenced to life without parole, though will not be prone to the death penalty.
Article continues below advertisement
"This matter would have dragged on for many, many years," relieved Northumberland County District Attorney Ann Targonski said in reaction to the pleas, adding that a death penalty case would have subjected the victim's loved ones to an extended legal battle.
LaFerrara, 42, initially came into contact with the duo when he answered a companionship ad on the classifieds site; when they met up at a Selinsgrove, Pa. mall Nov. 11, they rode to a nearby town in Barbour's car. When she parked it, Elytte Barbour emerged from hiding under a backseat blanket, and strangled LaFerrara with a cord, while Miranda repeatedly plunged a knife into the man.
Elytte Barbour told investigators the pair commit the heinous crime because they wanted to share in the murderous experience.
Holly LaFerrara, the victim's sister, told The Daily Item that the Barbours "will remain dangers to society as long as they live," and that their primary goal in the search for justice was "to ensure that the two killers never get out of prison."
As we previously reported, Barbour initially said she'd murdered least 22 people in four states (Alaska, Texas, California and North Carolina) but investigators could not suss out any evidence that justified her lofty, macabre claim. Her sister Ashley Dean later told The Daily Item that she made up the 22 killings, hoping to be compared to the TV character Dexter.
The pair will face sentencing Sept. 18.