Divorce For Diva? Barbra Streisand Blasts James Brolin For Ogling 'Boob-licious' Kim Kardashian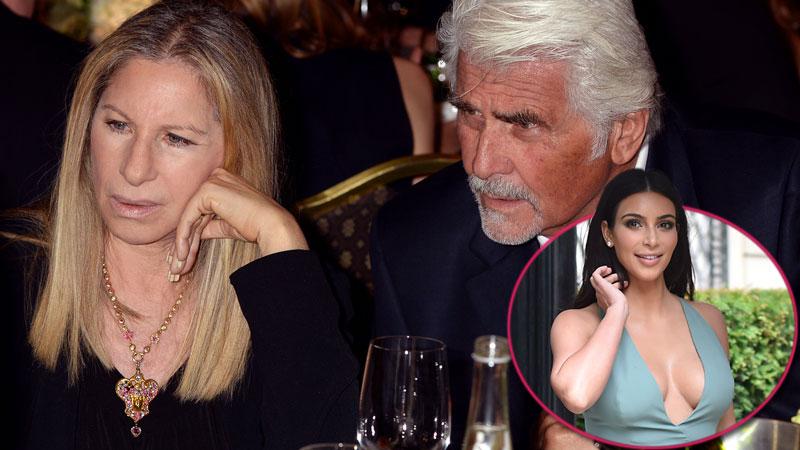 Barbra Streisand is furious with husband James Brolin for keeping up with Kim Kardashian. RadarOnline.com has learned that Babs accused her man of ogling the reality star during a recent event — and it's causing a marriage crisis!
According to the new issue of The National ENQUIRER, Streisand "hit the roof" when she found out that Brolin leered at none other than "boob-licious" Kardashian at an A-list party.
Article continues below advertisement
The jealous diva and her actor hubby had been rumored to be heading for a $400 million divorce, but the ENQUIRER'S sources said Brolin recently took Streisand to the Hamptons in New York to celebrate their 16th wedding anniversary. Unfortunately, things only got worse there when Brolin, 74, wound up at a private party where he spotted Kardashian, 33, and let his eyes wander—all over the buxom reality star!
Streisand, 72, "was fit to be tied" and promptly put Brolin back in the doghouse, a source said.
As Radar has previously reported, Brolin's first wife claimed he cheated on her during an alleged "open" marriage.
In 1998, Brolin made the Funny Girl star his third wife, but recently rumors of divorce have been nothing but funny for the famed songbird.
For more on the story, pick up the latest issue of The National ENQUIRER, on stands now.