Exclusive
Back From The Brink: Sober Brooke Mueller Has Moved On From Druggie Days, Friend Says — 'There Was A Lot Of Craziness'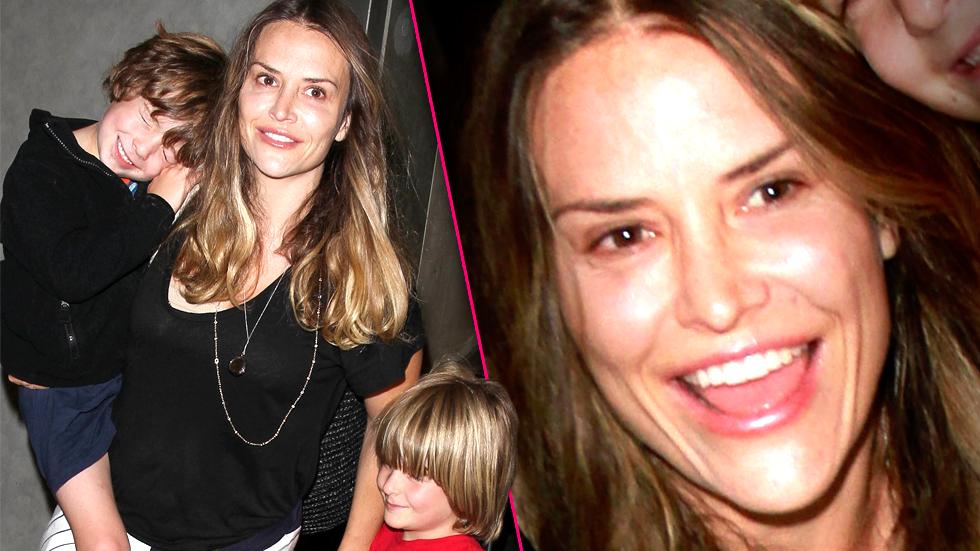 Roughly one year ago, Charlie Sheen's ex-wife and baby mama, Brooke Mueller, lost custody of their twin sons, Bob and Max after overdosing on drugs, and being placed on a involuntary psychiatric hold. However, RadarOnline.com has learned that Mueller has been drug free ever since hitting that bottom. Clean and sober, she's finally living her life the right way, a source claims — and she's even getting ready to send her twins to kindergarten next week!
Article continues below advertisement
"Brooke has continued to be randomly drug tested and has been sober for the past year," an insider tells Radar. "Everything is going very well for Brooke, her first priority is the twins."
"Brooke only has a housekeeper working for her, and doesn't even have a nanny, and is doing all of the work herself," the source continues.
And though she has certainly stepped up when it comes to being a mom, "The boys enjoy spending time with Charlie because Brooke allows them to hang out with their dad."
Meanwhile, Mueller isn't ready to introduce them to another man any time soon.
"Currently, she isn't dating anyone, and probably won't be ready to do so for awhile," the source continues.
On Wednesday, Mueller's former assistant, Lior Masaphor, filed a shocking lawsuit against the former reality star, alleging he was forced to be her drug mule, and that saw her having threesomes.
According to the court documents obtained by Radar, Masaphor worked over 130 hours a week for for Mueller, and was forced to "engage in repetitive illegal and unsavory actions at the specific instance and request of Brooke Mueller. These reprehensible acts in addition to those set forth, included forcing Plaintiff to act as a drug mule, forcing Plaintiff to transport illegal drugs for defendants, forcing Plaintiff to watch over Defendants children in order that Defendants could get so high as to be literally wasted and or engage in multiple sex acts with third persons literally under the nose of and in the actual presence of Plaintiff and Defendants children."
The source close to Mueller scoffs at the claims in the lawsuit, however, insisting, "This is just a disgruntled former employee. Brooke will successfully defend herself and knows the truth will come out. Yes, there was a lot of craziness going on when Lior worked for Brooke. But she is in a much better place now, and will let her lawyers handle this, and continue to focus on the boys and her sobriety."