Terry Kiser Appears At 25th Anniversary Party For Weekend at Bernie's, Put On By BBQ Films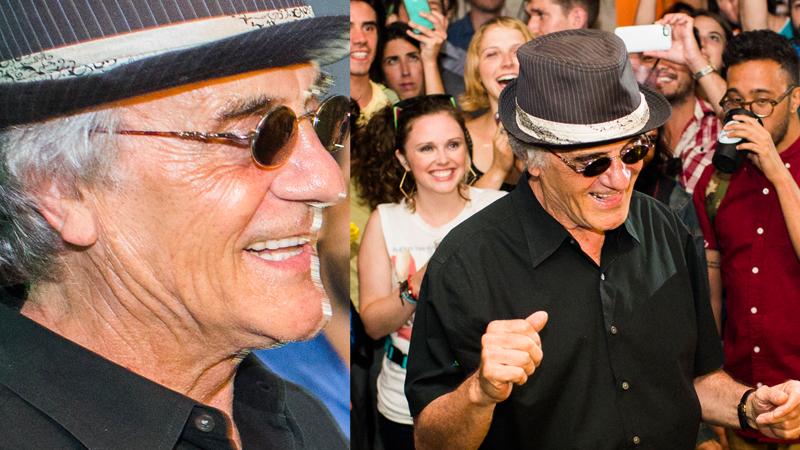 Weekend at Bernie's star Terry Kiser was at the Rockaways in New York City Friday for a BBQ Films event called "Weekend at Bernie Jr.'s," commemorating the 25th anniversary of the film, which co-starred Andrew McCarthy and Jonathan Silverman.
At the event, Terry answered questions about his infamous Bernie "smirk," talked about what the film means to him, demonstrated the Bernie lean from a chair, posed with guests, and spoke about upcoming projects.
Article continues below advertisement
The party was hosted by the crew of BBQ Films, an event production company that creates immersive cinematic experiences in extraordinary locations.
BBQ Films wowed crowds with their Back to the Future-inspired Enchantment Under the Sea Dance in March, as well as their Foot-Clan Tryouts (of Teenage Mutant Ninja Turtles fame) last November.
vimeo 95185768 w=500 h=281
BBQ FILMS PRESENTS: BACK TO the Enchantment Under the Sea Dance from BBQ Films on Vimeo.
vimeo 84172778 w=500 h=281
FALL FOOT CLAN TRYOUTS - FINAL REEL from BBQ Films on Vimeo.
Watch the video on RadarOnline.com
http://vimeo.com/102134283
Kiser, who appeared on the TODAY show last week in honor of the anniversary, runs an actor's studio in Austin, Texas called the Actor's Arena.
The venerated actor stars in a web series called "Johnny Dynamo," is working on a TV series about the mob called "Family Business," and has been in talks with Amazon about another undisclosed project.