Exclusive
Bloody Good Show! 'TODAY' Tied 'GMA' Ratings Days Of Pippa Middleton Interview — Inside The Ratings Race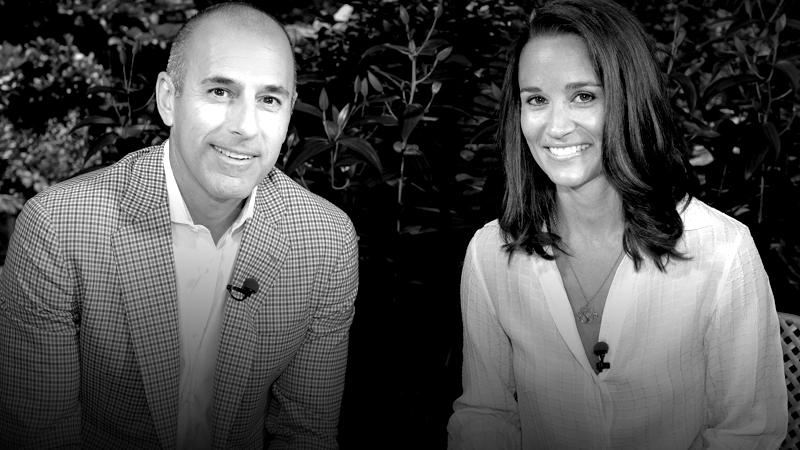 Could TODAY be closing in on the number one ratings spot once again? Matt Lauer's interview with Kate Middleton's sister, Pippa, proved to be ratings gold for the formerly slumped show, as preliminary numbers showed the morning news program in a statistical tie with Good Morning America, RadarOnline.com is exclusively reporting.
The numbers don't lie, and the first day of Lauer's interview with Middleton on June 30, the TODAY show was the closest it's been in the coveted 25-54 advertising demographic in three months – since March 31. Only 15,000 viewers separated TODAY and GMA in A25-54 which is statistically a tie.
Article continues below advertisement
A network insider told us, "It was a big get for Matt, and the Today show, and the numbers proved it. It gave the entire week a solid boost and helped make the morning news race the tightest it's been in a while."
Indeed, even though Good Morning America still maintains first place in the morning ratings race, TODAY is beginning to chip away at that lead. Season to date from September 2013, TODAY has been number one in the key 18-49 year-old demographic, and has had eight straight months of growth.
Since former executive producer Jim Bell left the post last year, and was replaced with Don Nash, "better decisions are being made about the stories that are being covered," the insider explained. "The cast and crew has truly moved on from the Ann Curry drama. Everyone is much happier on the set, and it really is a team environment. Matt wouldn't have been given a new contract if the bosses at NBC didn't believe in him!"
Article continues below advertisement
Indeed, it was recently announced that Lauer had signed a new deal with NBC that will keep him at the network for many years to come.
"I consider this the best job in broadcasting," Lauer said, spilling out praise for his colleagues, in spite of a stream of reports the past few years detailing the behind-the-scenes turmoil swirling around the calculating, well-compensated journalist.
"I love people I work with every day, and I have such respect and gratitude for the people I work for," he said. "I couldn't be happier to be staying."
Now, Lauer's next dream interview should come as no surprise: the Duchess of Cornwall, Kate Middleton. "Matt will absolutely continue to work with NBC's booking department to get Kate to sit down for her first American television interview," the insider revealed. "Kate's husband, Prince William, and his younger brother, Prince Harry have already been interviewed by Matt. He hopes Kate will allow him to have that privilege very soon!"
Our network sources insist, "There is absolutely no plan to have Pippa Middleton become a correspondent for the network. It hasn't been mentioned by anyone from Pippa's camp, or NBC."