Exclusive
Sonja Morgan Slams Reports Her Promise Ring Moment With Harry Dubin Was Fake: 'You Would Have To Be Blind To Not See How Much Harry Loves Me'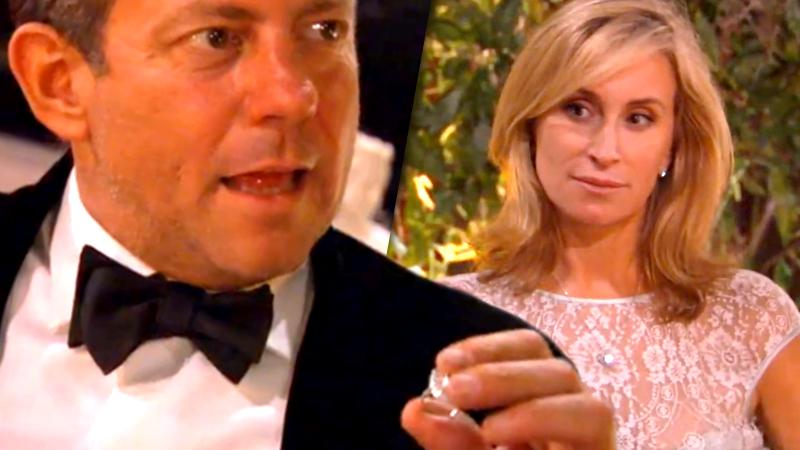 Article continues below advertisement
"There's nothing fake about Harry Dubin," Morgan told Radar. "Harry genuinely spoke from his heart and said he wants to commit."
"He also said that this was not THE ring — he was going to have another one made and that it was not an engagement ring," Morgan continued. "But it was a gesture to let me know how much he loves and cares for me."
Even before the romantic scene unfolded, Morgan was convinced that Dubin was ready to move forward with their relationship.
"Harry has been talking about committing with me for some time now, since his relationship of three or four years ended about a year ago," she said.
But she has been hesitant to commit because of their past: Morgan claims Dubin cheated on her during their previous attempt to make their relationship work.
"When I put the ring in my bag, it's because I too am scared to commit with Harry after his infidelity over 25 years ago, when I was dating Harry seriously," she said of the episode.
Article continues below advertisement
Now, she claimed, it's a different story.
"You would have to be blind to not see how much Harry loves me and I love Harry," she told Radar.
Morgan also said that despite reports, Ramona and Mario Singer did not provide her with the ring that Harry gave her.
"Ramona, LuAnn de Lesseps, and Carole Radziwill have all said how obvious it is that Harry and I are soulmates, but commitment is a very big step that has to be thought through," Morgan said. "Do I wish Harry went to Tiffany & Co. and bought a $200 ring rather than having to be nudged by Ramona? Yes. But that's Harry."
"I most certainly did not give Harry the ring to give to me," she insisted. "I had no idea what Harry was going to do and I was very touched. It's totally real."
In fact, Morgan claimed that the present was Dubin's way of holding onto her.
"Harry knows I'm ripe on the vine right now and he doesn't want to lose me," she said.