'Snitching Culture': Why Lisa Marie Presley Quit 'Sinister' Scientology – Expert Weighs In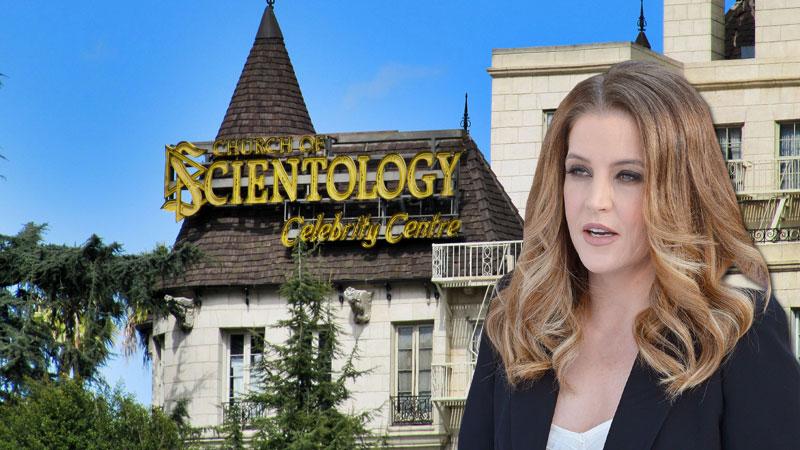 After reporting in June 2012 that Lisa Marie Presley was "cutting ties" with Scientology, The National ENQUIRER has uncovered the real reasons behind her departure.
The rocker has kept her reasons for leaving the controversial church very close to the chest. But she isn't the first to go. She joins a now-growing list of Hollywood stars who have jumped ship, including Leah Remini, Katie Holmes and actor Jason Beghe.
Article continues below advertisement
In a worldwide exclusive, The ENQUIRER has exposed the truth as to why one of Scientology's golden children has abandoned the church in which she was raised.
"Sources who know Lisa Marie tell me she's gone (from the church)," Scientology expert Tony Ortega, a veteran journalist who blogs daily about the religion, revealed to The ENQUIRER.
Two years ago, Elvis' daughter released new music that alluded to the split, but never confirmed it. Then last February the rocker spilled some insight, saying, "I was surrounded by people who were not well-intended.
"Basically, it was a big sinister situation, where there was like, kind of intel and covert ops going on, and a whole effort to control me that I didn't know about.
"I uncovered it and it was mind-blowing."
PHOTOS: You Can Sue For That? The 53 Wackiest Lawsuits
Despite not addressing Scientology directly, Ortega and others believe that she was referring to the religion's bigwigs. They suspect she ultimately became fed up with the religions alleged "prying ways."
MORE ON:
Lisa Marie Presley
Article continues below advertisement
Ortega believes that a main issue for Presley could have been the "intense snitching culture, where you always have to be worried your own kids will turn you in."
Although many churches accept donations on behalf of their congregations, Scientology allegedly has a stronger focus than most on fundraising, leading to a very stressful environment for patrons.
"The church has become a real pressure cooker," Ortega reveals. "Almost every single person who leaves today, who has left in the last five years, talks about the pressure to donate as one of the big things," added the expert.
The Scientology guru isn't the only one to reveal this factoid about the church. Ironically, Presley's father once said, "F*** those people. All they want is my money."
Despite breaking away from the celebrity-heavy religion, Ortega suspects that Presley still maintains connections. Because of that, it's not likely that she'll speak out against the organization like others have.
"She's got a family involved in it. She really can't speak out without causing a lot of trouble."