Exclusive
Heartbreaking Double Tragedy: Scott Disick's Aunt Says Grief Over Both Parents' Untimely Deaths Led To His Alcohol Poisoning Crisis: 'I Feel For Him'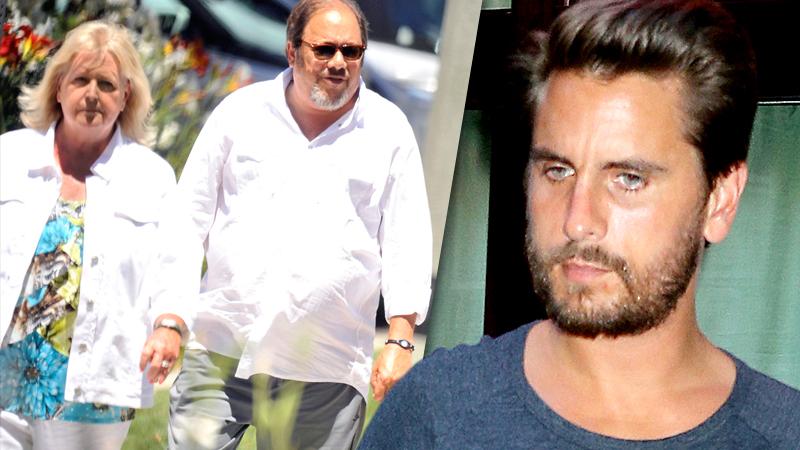 Soon-to-be father of three Scott Disick's recent hospital stay for alcohol poisoning shocked his fans. But those closest to him understand why he would turn to booze and partying — and they want to help him through this trying time, his aunt exclusively tells RadarOnline.com.
Audrey Martone says nephew Disick— who's expecting his third child with longtime girlfriend Kourtney Kardashian in December— has picked up the bottle while mourning the sudden deaths of his mom Bonnie last October and father Jeffrey just a few months later.
Article continues below advertisement
"Scott lost both parents in a very short period of time, and I think being without them right now is a sad reminder," Martone explains to RadarOnline.com. "I feel for him and I try to give him the benefit of the doubt. Everyone has their own way of grieving, and I respect that."
Martone, the sister of Disick's late father, said in a previous interview with The National ENQUIRER that her nephew has been distant from the family since the funeral in January.
The New York native, who has yet to hear from her reality star relative while he films near her hometown for Kourtney & Khloe Take The Hamptons this summer, worries that living in his old stomping grounds may trigger some painful memories for Disick.
"They're out in an area of Long Island where there are reminders of his parents," she noted. "He might need some time to heal."
The flashy entrepreneur was rushed to Southampton Hospital in June after a belated birthday celebration ended with a dangerous cocktail of booze and prescription pills, RadarOnline.com confirmed.
Article continues below advertisement
Disick's hard-partying lifestyle has been a point of contention between him, his baby mama and her famous family for years: Kardashian even kicked him out of their rental home last month until he cleaned up his act.
Disick's other family members, who still live on Long Island, found out about his medical emergency through the media.
"I didn't know anything. Someone from work actually told me they read about it," Martone admitted.
Fortunately, insiders tell RadarOnline.com the star is on the mend.
"He's not where he was last month when he went to the hospital," a source previously told RadarOnline.com. "Physically and mentally, he has turned it around. He decided to change because he hit bottom and wanted to get better."