'Gold Digger' GF: Pals Fear Ryan Seacrest's Gal Is After His Money & Connections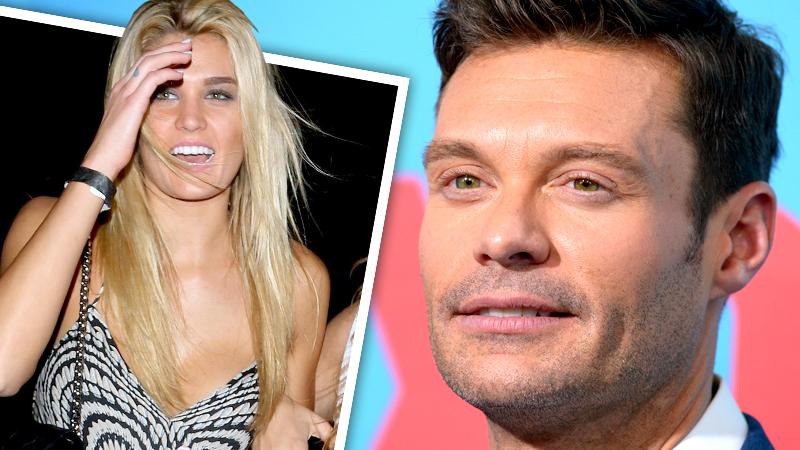 He may be a genius when it comes to producing reality TV, but Ryan Seacrest might be on the less intelligent side when it comes to love! The media mogul's pals fear that his latest squeeze, 22-year-old fitness trainer Shayna Taylor, is after only his money and connections, according to The National ENQUIRER.
Despite his mother wanting her successful son to tie the knot, a concerned source told The ENQUIRER that his pals want him to slow his roll. "His buddies are urging him to take his time."
Article continues below advertisement
The insider explained that Taylor aspires to be a fitness guru, and his friends are worried that she is using him for his money and connections to get her to that level.
"Shayna is already posting healthy recipes and diets to her Instagram page, but she'd like to get deals for a cookbook and fitness training book, and maybe even her own website," the source added.
Besides living a healthy lifestyle, Taylor also leads a fast one! The ENQUIRER discovered a speeding ticket as well as a 2011 citation from when she was caught in a Ferrari that belonged to a dot.com exec!
"Ryan needs to look before he leaps," the inside source said.
But the friends are facing some adversity – from Seacrest's mom, Connie! The mogul's mother is desperate to expand her family, according to the source.
"Connie wants her only son to give her a grandchild in the worst way," added the insider.
Six years ago momma Seacrest complained, "Neither of my children (is) married. They're going to have to get a nanny for granny!"