Bodybuilder Phil 'The Gift' Heath Shares Some Words Of Wisdom At Gifted Nutrition Launch: 'Champions Rise To The Occasion'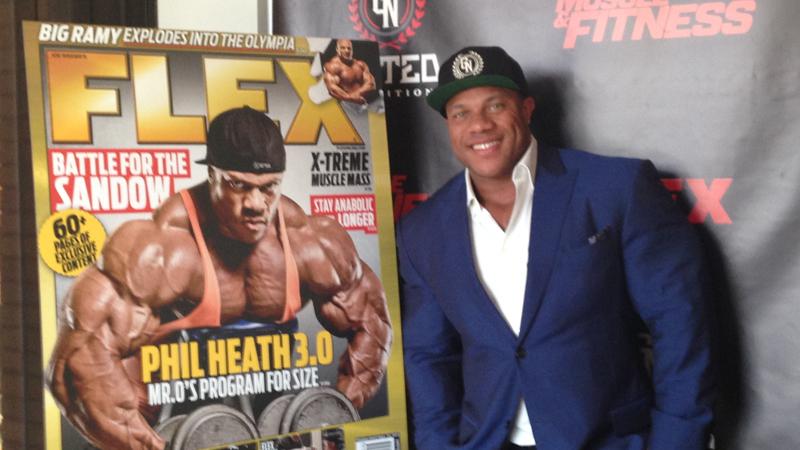 Article continues below advertisement
During the event, Heath opened up about his upcoming quest for his fourth Mr. Olympia title and the hardships he has faced over the year in anticipation of the ultimate competition.
"Going into the 50th Mr. Olympia, there's a lot of things weighing on this show, a lot of pressure," he said at the press conference. "There hasn't been anyone to win four in a row since Ronnie Coleman, so that's a lot of pressure that I put on myself."
Heath had a tough year with losing his father, but he used his father's passing as an inspiration to do better.
"He passed away in March and I remember having a long chat with him about my goals and stuff like that," Heath said.
"I remember telling him, 'Don't worry. I'll be able to win this for you.'"
"Now I've got my dad up there and I really believe that's going to help keep me accountable for my actions and to make sure I'm giving that extra 10% that the other guys just won't have," he continued. "Champions rise to the occasion no matter the adversity, no matter the tough times."
Article continues below advertisement
"The measurement of one's manhood is not on top of a mountain, being Mr. Olympia," he said. "It's getting knocked down. It's when you are going through those tough times, whether you lose your job, lose a family member, anything can happen, but it's when you dust yourself off and say, 'I got this.'"
Heath stated that he believes in himself and that mindset is what is going to help him win his fourth Mr. Olympia title.
That mindset is also what's going to help him with his new business venture.
For more information about Gifted Nutrition and to place a pre-order, check out GiftedNutrition.com.