Parental Injustice? Jenny McCarthy's Son Has Called The Cops On Her MULTIPLE Times – Find Out Why!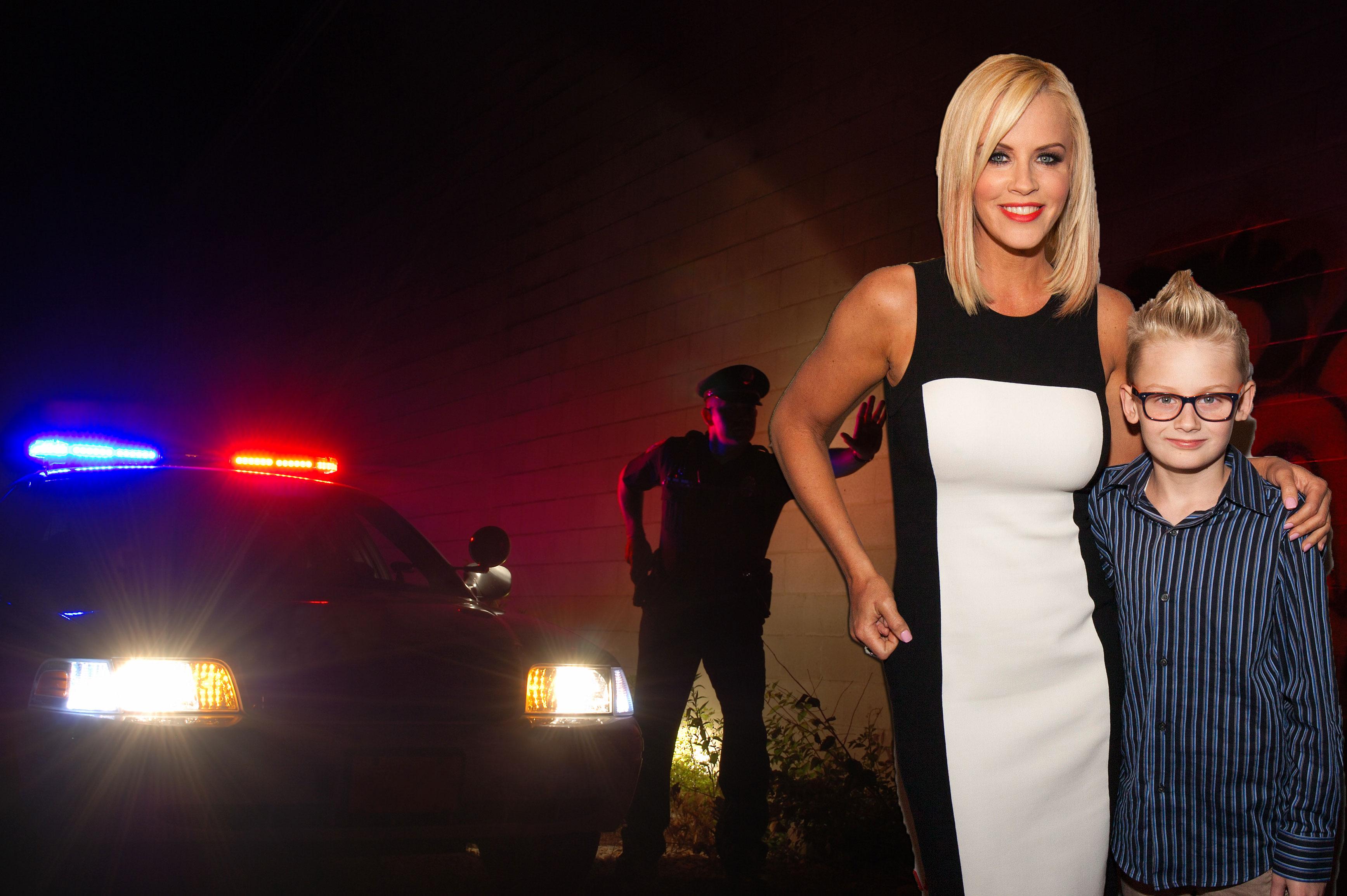 Jenny McCarthy raised her son well, maybe a little too well.
The View co-host spilled some anecdotes about her son Evan on her new Sirius XM radio show that showed that her 12-year-old is a stickler for the rules. So much so, in fact, that Evan even called the cops on his own mother!
On her show, Dirty, Sexy, Funny, McCarthy said that one time she was texting a driving, which has become a big no-no on the road. Her son, well aware of this legal snafu, decided to call the police from his own cell phone to report the crime.
Article continues below advertisement
He said to the men in uniform, "'My mom is texting and driving right now.' True story."
Because texting and driving is a huge offense, the TV personality knew there was only one thing she could do not to get arrested or receive a ticket – throw her son's phone out the window.
She also let told her listeners about the time she snuck out for a cigarette, only to be caught by her law-loving son once again.
"He called 911 and said, 'I am alone in the house. My mom abandoned me,'" McCarthy said. "I go back in the house and it's 911 and they're like, 'Your child just called. Is there an emergency?' I'm like, 'What? No! Everything is fine.'"
Fortunately for the future-Mrs. Wahlberg, she has yet to be obtained as a result of her son's complaints.
Readers, how would you feel if your own child called the cops on you?