Madonna's Underage Teenage Daughter Says She 'Awkwardly Avoided Teachers' At Prom After Drinking Champagne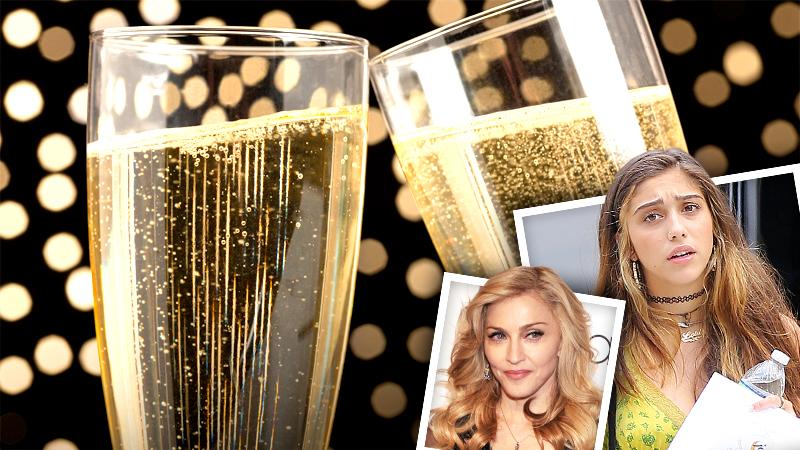 Madonna's little girl is all grown up!
Lourdes Leon graduated from high school this summer and celebrated by attending prom where she "partied with my awesome friends all night" -- and drank champagne?
The 17-year-old made the startling underage drinking admission on her blog Monday afternoon, recapping her farewell to high school in a post titled Lola Leaves High School.
"A week before graduation I attended the classic party every American teenager goes to despite the really bad music – this is known as prom. What can I say? Those of you who have been probably know exactly what I'm talking about. Of course I had a beautiful time but I'll attribute that to the fact that I partied with my awesome friends all night," Lourdes wrote.
Article continues below advertisement
"Not to mention awkwardly avoiding teachers because you may or may not have had some champagne and it would be weird to talk to them. Not to the prom dj's who feel the need to play 'please don't stop the music' (what a prom classic I know they played that at your prom!) 5 times in 3 hours."
As RadarOnline.com previously reported, it's not the first time one of Madonna's kids has been caught in an underage drinking scandal.
The Vogue singer posted an Instagram photo of her son, Rocco Ritchie, 13, in January where he and two of his friends were holding bottles of booze with the caption, "The party has just begun! Bring it! 2014."
Madonna has been criticized in the past for being too lenient with her kids, and while the young teens weren't actually drinking in the photo, fans were in an uproar that she thought it was okay for them to pose with the alcohol.
The picture followed a photo Rocco posted on his own account just days earlier holding what appears to be a glass of Champagne and another, posing in front of a liquor cabinet.
"Of course despite all of these weird prom factors, I got to spend an entire weekend kicking it with my high school homies," Lourdes added in her blog.
"It was a great way to end the year."