'Taken' For Granted: Liam Neeson Talks Moment When Natasha Richardson's Life-Support Machine Was Turned Off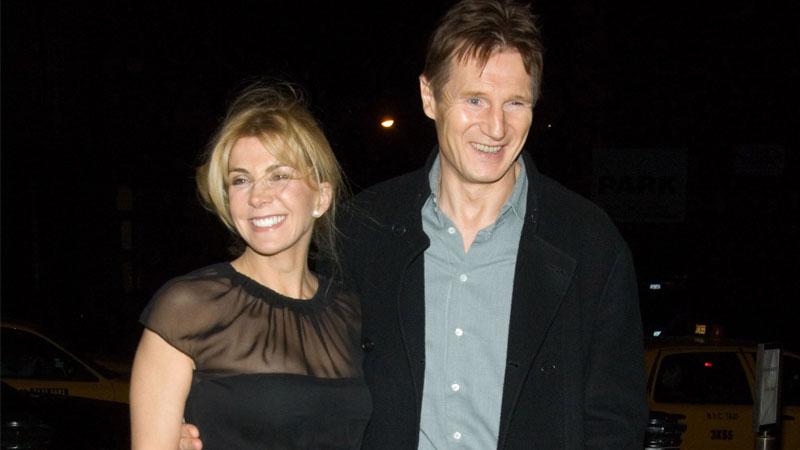 Even though five years have passed since Liam Neeson's wife, Natasha Richardson, died in a tragic ski accident, the Taken star hasn't come to terms with it yet. The action-movie actor opened up to Loaded magazine and said that it hasn't really hit him yet.
"Her death was never real," the 62-year-old confessed. "It still kind of isn't."
Neeson also told the magazine that he sometimes expects to hear her when he hears the door at his house opening. But Neeson knows she's not coming back, as he opened up to the magazine about the heartbreaking moment when he realized it was time to turn off the machines.
Article continues below advertisement
"I went in to her and I just told her I loved her," he said. "I said, 'Sweetie, you're not coming back from this.'
"She and I had made a pact," he confessed. "If any of us got into a vegetative state we'd pull the plug. So when I saw her and saw all these tubes and stuff that was my immediate thought, 'OK, these tubes have to go. She's gone.'"
His wife's head injury hasn't been the actor's only run-in with serious injuries. Earlier this summer, his nephew was taken to the hospital with a head injury.
There is a silver lining to Neeson's story. He said that while it will always be difficult, the really sad moments come and go. In fact, the Schindler's List star has found happiness with girlfriend Freya St. Johnston.