Words Of Wisdom? Kim Kardashian Says Pregnant Women Should 'Never Leave The House' And Gives Other Pieces of Pregnancy Advice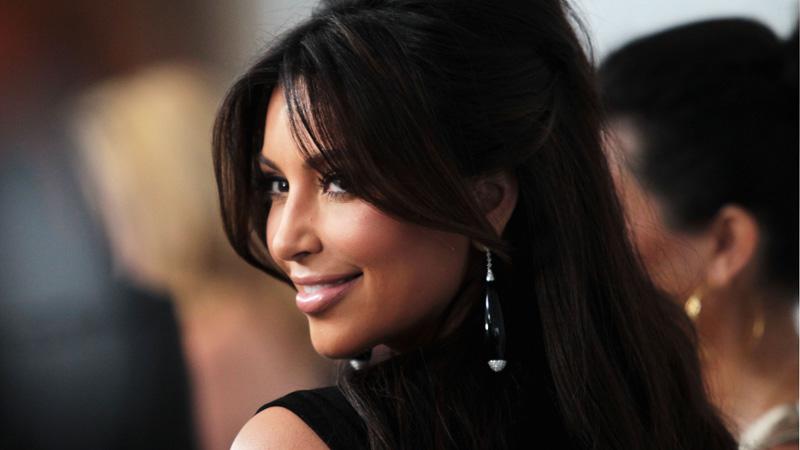 Her psychic may have told her she'll be expecting again, but Kim Kardashian's latest words on pregnancy may say otherwise.
The reality star, who took a lot of flack during her pregnancy for her weight, wardrobe and overall look, talked to Elle with sisters Khloé and Kourtney Kardashian about pregnancy. But her "advice" regarding pregnancy style might not sit well very many moms-to-be.
"I recommend hiding for a good year and having no pregnancy style," Kim quipped. "That's what I recommend. If you can do it, hide. Never leave the house."
Article continues below advertisement
It's no surprise that Kim would respond this way, as her pregnancy troubles were well documented on Keeping up with the Kardashians, in magazines and all over the Internet.
But Khloé noted the impracticality of Kim's "words of wisdom," but Kim refused to back down.
"That's really my recommendation," the new Mrs. West insisted. "Wear a huge blanket."
Kim also noted that her daughter, North, doesn't like the color pink, to which Khloé and Kourtney swiftly put her in her place.
"Kim and Kanye West determine, and that's what parents do," Khloé explained to the interviewer, who had raised a skeptical eyebrow upon hearing a 1-year-old made a decision.
"Kim and Kanye don't like pink or prints," Kourtney added.