Say Cheese! Boatloads Of Paparazzis Occupy Hamptons Lake To Snap The Kardashians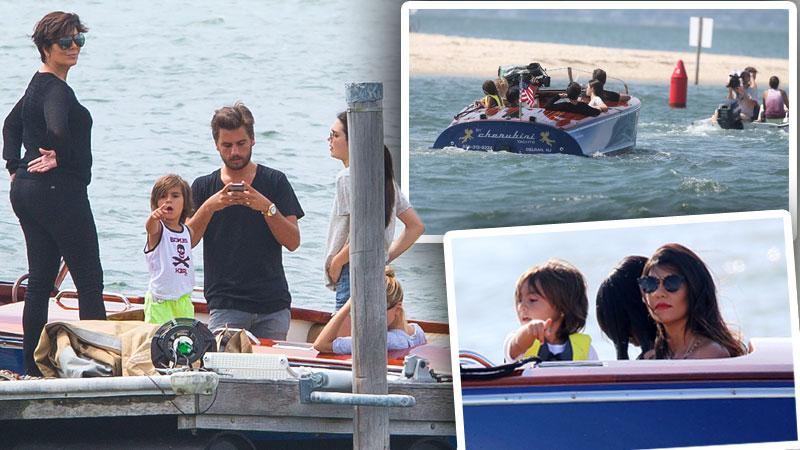 Many Hamptonites fretted over the arrival of the Kardashians this summer, citing concerns the first family would disrupt the well-heeled hamlet with a three-ring circus of camera crews and paparazzis.
They were right.
The latest report from the East Coast enclave indicates that a mini-regatta has formed close in the North Sea Harbor waters that neighbor the Noyac Road mansion they're filming renting to film the reality spin-off Kourtney & Khloé Take The Hamptons.
Article continues below advertisement
"I passed the Kardashians' house last weekend by boat, and I almost felt bad for them because they had, like, three or four boats outside with megalenses," a local told the NY Post. "One appeared to be a fishing boat, one was a small power boat.
"They were a mix of shapes and sizes off the shore."
The paps have hit pay dirt many a day, as the family has been out and about much during the early days of summer, this week taking in the local carnival. (Thankfully, Kim Kardashian's hothead husband Kanye West — famously not a fan of the paps — hasn't spent much time out East.)
"It will be very sad," the local said, "if this becomes a tourist spot."