Kirstie Alley Encourages Kanye West & Other Stars To Beat Up Photographers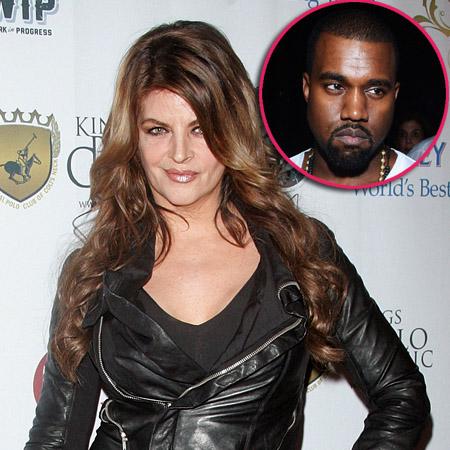 Maybe she's just had enough of being the subject of unflattering stories regarding her relationship with King of Queens star Leah Remini.
Or maybe, due to her years-long weight battle, she just doesn't like the way she looks in photographs.
Or maybe the paparazzi are just unbelievably annoying.
Whatever the reason, Kirstie Alley is encouraging Kanye West and other stars to beat up photographers who get on their nerves.
Article continues below advertisement
West was in an altercation last week with one photog, grabbing the shooter with enough force that a police report was filed against Yeezus (his religious name, not his police suspect name).
Now Alley, who has taken quite a few (verbal) shots in the past week from Remini's older sister Nicole about being a lousy friend and writing a "knowledge report" against Leah, seems to have found an outlet for her frustration. She Tweeted:
But she didn't stop there. Kirstie made it clear she encourages all stars to take a swing at paps. When someone joked she was only encouraging Kanye because she hates paps, Kirsite didn't sound like she was laughing when she replied:
In the past week she has sent a series of cryptic negative tweets apparently aimed at Leah Remini and her allies and friends, disputing certain reports about her reaction to Leah's defection from Scientology.
And Nicole Remini has not held back, as RadarOnline.com reported, in slamming Kirstie as a lousy friend who turned her back on Leah.
Outspoken Kirstie has lurched around her own Twitter account asking her followers if she should ignore haters, while insulting them at the same time.
What do you think about Kirstie's latest comments? Sound off below.