Let It Go! Justin Bieber Posts Sad Pic Of Orlando Bloom – Then Deletes It! AND THEN Reposts It! Also, Deleted Pic Of Miranda Kerr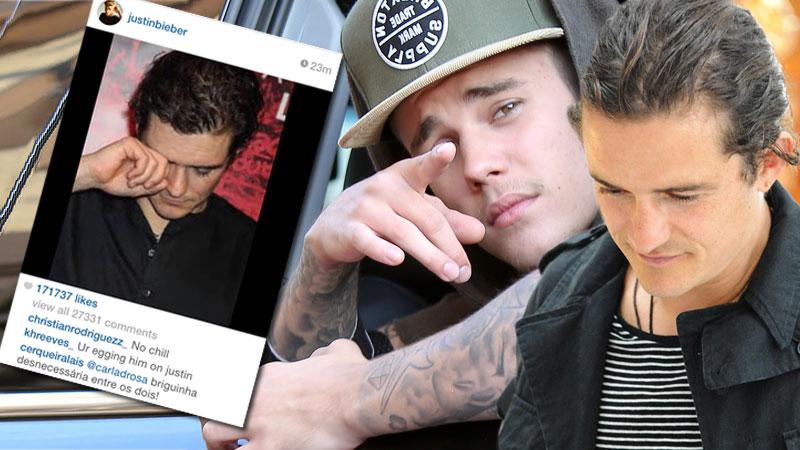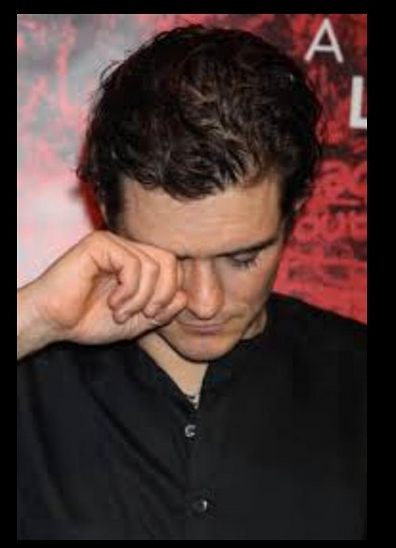 The photo shows Bloom appearing like he's wiping away a tear – an obvious jab at the actor who took a swing at the pop star and missed.
Article continues below advertisement
Even though Bloom tried to punch Bieber, the crowd reportedly cheered as the "One Less Lonely Girl" singer left the restaurant in Ibiza. Fans continue to take Bloom's side, as one commenter wrote, "Ur egging him on Justin."
As RadarOnline.com previously reported, the fight seems to stem from a feud regarding none other than two women. After the 2012 Victoria's Secret Fashion Show, Bieber reportedly hooked up with Kerr. Since then, Bloom has been spotted with The Biebs' on-again-off-again girlfriend, Selena Gomez.