Tara Reid Falls Off The Wagon And Into The Arms Of Her New Blonde Boyfriend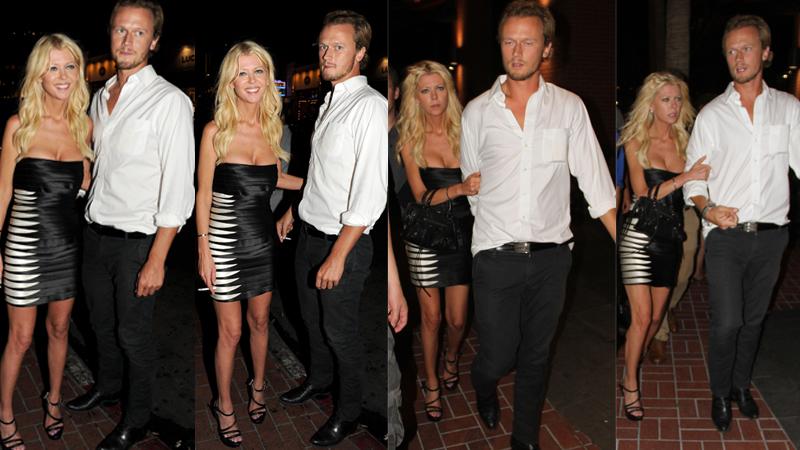 Tara Reid has fallen! But instead of on her face, the notorious party girl appears to have gone head over heels for a new man.
RadarOnline.com can reveal that the emaciated Sharknado 2 star was holding hands and hugging on a blonde man dressed in a white button down and black pants when they hit the Linkin Park concert at Petco Park in San Diego on July 24.
Reid, in a black dress that hugged her curveless frame, was looking worse for wear as she unsteadily clung to the guy.
Article continues below advertisement
"One drink is too many, and 1,000 aren't enough," Reid insisted at the time.