'RHONJ' Blogs: Teresa Giudice And Dina Manzo Talk Joe Giudice's Father's Passing – Read The Reality Stars' Thoughts And Kind Words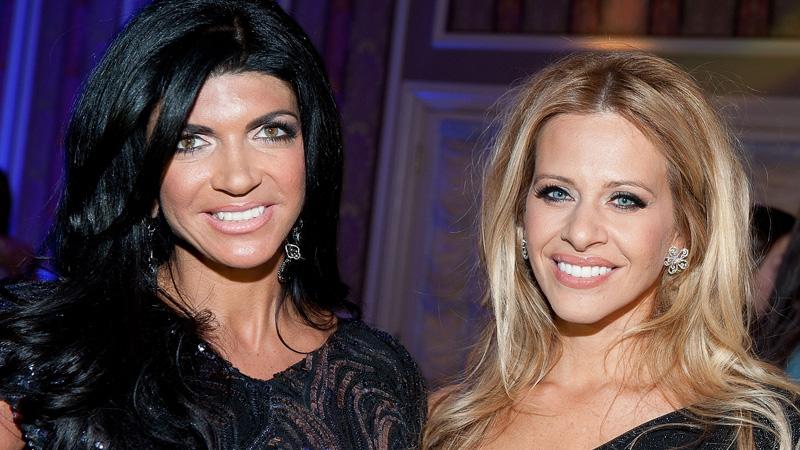 Although her sentencing is rapidly approaching, Teresa Giudice has other things on her mind. The Real Housewives of New Jersey star dedicated her latest blog post to her late father-in-law, who passed away in June.
On Franco Giudice, she wrote:
"He was a great, great man, a wonderful father and grandfather and we miss him terribly. He was only 64 and was taken from us far too soon. One of our few consolations has been knowing that we spent so much time with him — like my parents, he and my mother-in-law live very close and are very much a part of our lives — and never missed an opportunity to tell him and hear from him how much we loved each other."
Article continues below advertisement
Franco died in the couple's backyard. Joe Giudice's father's passing was the latest in a series of unfortunate events for the New Jersey couple, as they will head back to court soon to be sentenced for their legal woes.
Teresa also acknowledged the troubles she and her family are facing, writing that the Giudice clan is working through their problems together.
"It has been a difficult year for my family, and we still have difficult things ahead. It is a lot of stress and that stress has taken a toll on me and my family, but we will get through it with love and with God's help. And I guess like Dina said, if life was perfect, we'd get bored and we wouldn't grow. I'm definitely not bored, but hopefully growing."
Dina Manzo, who returns to the reality show after leaving several seasons ago, also took the time to write about her friend's legal troubles, and how her "heart hurts to see my girlfriend go through such a difficult time in her life."
"I have known Teresa since we were 20 years old -- there is so much history there and our relationship goes beyond friendship. It felt good to be by her side this season -- you will see we don't always agree on everything, but real friends can handle that!"
The Dina's Party star also wished to express her sincerest apologies to the Giudices for their loss.
"My condolences of course go out to the entire Giudice family, the loss of Franco is beyond devastating. The only good that can come out of the death of a family member is knowing you now have an angel by your side at every moment of every day."