Exclusive
'Dance Moms' Fakery! Abby Lee Miller Claims Production 'Set Up' Dance Star Maddie To Fail Competition On Camera, Calls Actions 'Criminal'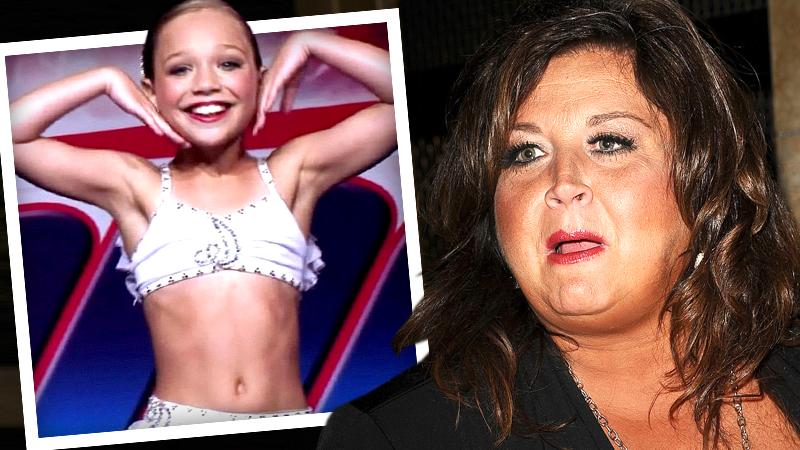 It looks like Keeping Up With the Kardashians and Here Comes Honey Boo Boo aren't the only fake reality shows on TV.
With her frequent on-camera meltdowns, Dance Moms star Abby Lee Miller creates plenty of her own drama on her Lifetime hit reality show—but sometimes, she claims, production interferes in order to throw the young all-star dancers off their game and cause chaos.
"In one episode, Maddie supposedly forgot her dance, but in reality, it was all set up by production," she explains in her new tell-all book, Everything I Learned In Life, I Learned In Dance Class (out now). "They set the ball in motion at the beginning of the week so that Maddie didn't have enough studio time to finish learning her solo."
Article continues below advertisement
Controversial dance teacher Miller, 46, continues that her 11-year-old star student, Madison "Maddie" Ziegler, was told she had to leave the studio after just sixty-four counts, and was forced to learn 2/3 of her routine the morning of the competition!
After uncharacteristically blundering her dance, Maddie "was hysterical, and I don't want to ever see that happen to a kid, especially one who works so hard and usually carries my team to victory," Miller writes.
In the same competition, the headstrong coach says other dancers gave up mid-routine because a cameraman was holding the lens far too close to their faces, interfering with their steps.
"The other thing you don't see in the episode is that the jib camera operator didn't know what he was doing, and two kids before Maddie and two kids after Maddie ran off the stage because they forgot their dances…That never happens," she reveals.
"I think that was absolutely criminal on the part of the job operator, the director, the producer, and all involved," she huffs.