Exclusive
Rock Of Love: Newlyweds Courtney Bingham & Nikki Sixx Ready For Baby — Exclusive Interview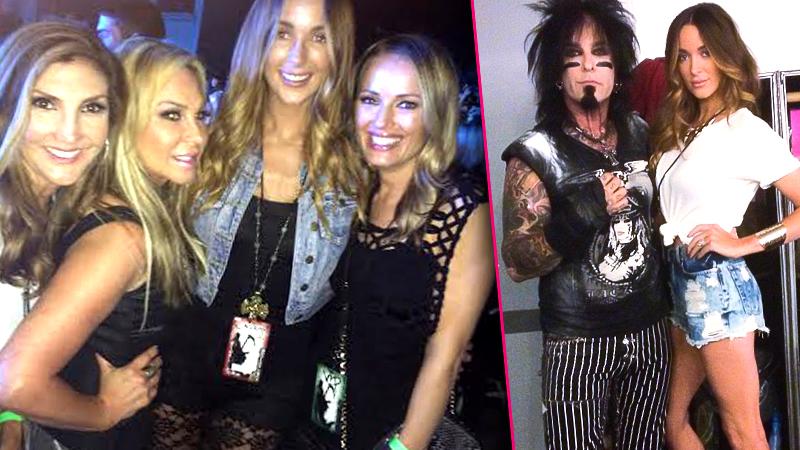 Married life rocks! More than four months after saying "I do," Mötley Crüe bassist Nikki Sixx and his new wife, HOW2GIRL Courtney Bingham, are more in love than ever — and Bingham tells RadarOnline.com that they're even planning on having a little rockstar of their own in the very near future!
Recent photos of Bingham in tears sparked speculation there was trouble in paradise, but Bingham insists her husband only makes her smile.
Article continues below advertisement
"Married life is everything I dreamed it would be," the HOW2GIRL lifestyle guru told RadarOnline.com exclusively. "I still wake up and pinch myself every day when I see my husband. He then surprises me with lovely flowers and shows me the appreciation that anyone would want from a true gentleman. I am literally living my dream."
In fact, as soon as Sixx, 55, is done with Mötley Crüe's current tour, the two are planning of having a baby, which will be the first child for Bingham, 28.
"Something great is coming to an end but new things are around the corner," Bingham gushed. "When the tour is over we intend to have a little rocker of our own! I am so excited to have my first baby with the love of my life."
The couple will have plenty of space for a family in their brand new California home, which they moved into this week. Bingham tells RadarOnline.com, "We are very excited for the move into our dream home this week. I am decorating it with my HOW2GIRL expertise. Think Ralph Lauren meets Rockstar!"
This is the third marriage for Sixx, who has three kids with ex-wife Brandi Brandt: Storm Breanne Sixx, 20, Gunner Nicholas Sixx, 23, and Decker Nilsson Sixx, 19. He also has a daughter with his Baywatch star ex-wife Donna D'Errico, Frankie-Jean Mary Sixx, 13.
What do you think? Are Sixx and Bingham a marriage made in rockstar heaven?