Exclusive
Unemployed Idol: Wannabe Congressman Clay Aiken Gets $90K Per Year In Child Support, Claims Source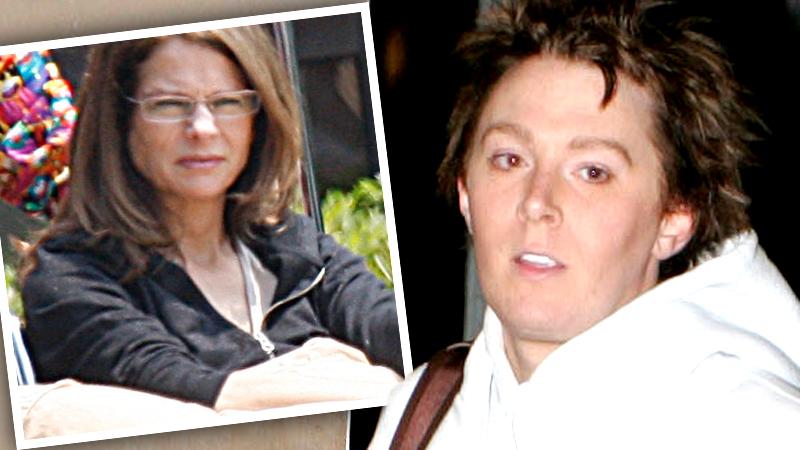 Clay Aiken is really hoping to win the Congressional seat in North Carolina this fall, and not just because he wants to serve his country. RadarOnline.com has learned that he could use the paycheck because the only other steady source of income the former American Idol contestant collects each month is the child support payment from his baby mama, Jaymes Foster, sister of mega record producer, David.
Article continues below advertisement
Even though Jaymes has primary custody of her five-year-old-son with Aiken, Parker, "Clay is given a substantial amount of child support from her," an insider revealed. "The basis for the child support payment — which is more than $7,500 a month — is that Jaymes is raising Parker in a very luxurious lifestyle, therefore, Clay needs to be able to maintain and provide that for his son also. So, mommy pays for that."
Now, "Jaymes is hoping that Clay wins his bid to become a Congressman so she could petition the Court to reduce his child support payments," the source said. "Clay doesn't have any other source of steady income besides his monthly child support from Jaymes."
Members of Congress are paid $174,000 annually and are given annual allowances to offset travel costs between their district, and Washington D.C.
Article continues below advertisement
Though Aiken is homosexual, he and best friend James decided to have a son together back in 2008. Since then the two have been in and out of court in Los Angeles over custody issues involving their son.
Aiken was runner-up to Ruben Studdard on American Idol in 2003, and recently won the Democratic primary for a North Carolina congressional seat.
The 2nd Congressional District in North Carolina is overwhelmingly Republican.
Foster had served as executive producer of Aiken's last three albums for RCA, which didn't create a lot of buzz.
The source added, "Clay is very jealous of the success that Jaymes has accomplished in her career, and he wants to live the life of luxury, and not pay for it. There is absolutely no demand for Clay as a musician. He is always trying to get more money out of Jaymes. It's just a sad situation."