Toxic Love: Why Chris Brown's GF Karrueche Tran 'Can't Stay Away' PLUS His Ongoing 'Connection' With Rihanna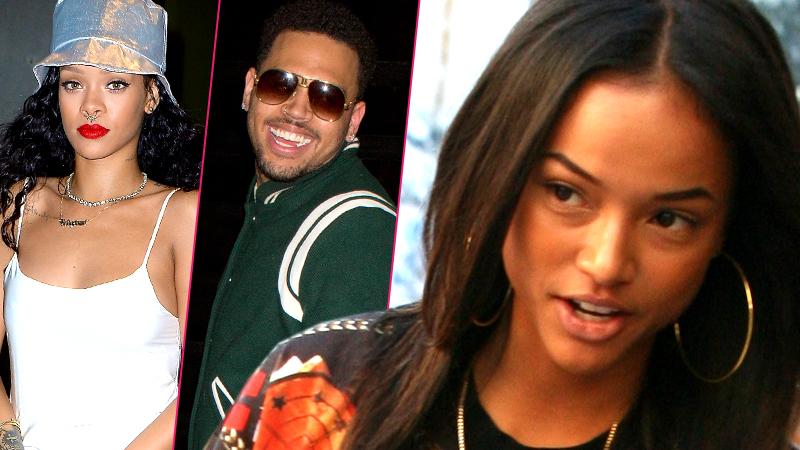 Article continues below advertisement
"Karrueche can't stay away from Chris because they're young and in love," the source told Radar. "She just can't shake it and nor can he."
"I think they are just really drawn to one another," the source continued. "They care about each other. It's why you go back to something you know isn't good for you."
Just what does she see in Brown, who's spent time in jail and rehab in recent months?
"He's creative, artistic and physically appealing too," the source said.
But there is one bump in this road for the couple: Brown's enduring flame for his ex Rihanna, who he was charged with assaulting in 2009.
Though sources close to the pair say their relationship status up in the air, the source admitted, "He goes back to Rihanna so often,"adding that "I think" Brown is in love with both women.
In fact, Brown briefly called it quits with Tran in February so that he could reunite with Rihanna.
Article continues below advertisement
"Rihanna keeps going back to him because she's a glutton for punishment and he was probably her first real love," the source said of Rihanna's attachement to Brown.
While to the outside looking in, it may appear that Brown is playing both of these women, the source said that is not the case.
"I don't think he is playing both of them," the source said. "I just think they have a weird relationship."
"He's clearly tied to both women," the source continued. "He's emotionally and physically attracted to both."
And for Rihanna, it's their history that keeps her involved in the love triangle.
"He will always be tied to Rihanna and they will always have a connection," the source said.
But Tran has something to offer that Rihanna does not.
"Karrueche just seems nicer than Rihanna," the source said. "She has a less strong personality."