Good News For Chris Brown: Jailbird's Club Brawl Lawsuit Settlements Finally Approved!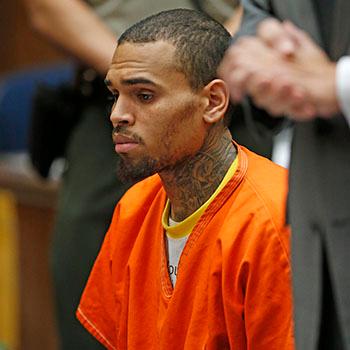 He may be sitting in jail, but now Chris Brown can smile just a little: RadarOnline.com has exclusively learned that the settlement agreements in one of his many legal cases have finally been approved.
The troubled singer, 25 — who has been in custody since March, when he was arrested for allegedly violating his rehab sentence — previously reached a deal with all the victims of his bloody brawl opposite his nemesis, rapper Drake, 27,at former NYC club W.I.P. in June 2012. But when lawyers representing W.I.P. filed a motion to withdraw from their positions in March, negotiations nearly crumbled.
Article continues below advertisement
Brown filed an opposition to the W.I.P. lawyers' motion in April, arguing that the settlement, "took months, included numerous sessions with the court, and required many hours of attorney negotiation," and the disgruntled lawyers' "withdrawal at this critical moment in the settlement process would materially adversely impact the parties' ability to execute and finalize the Settlement Agreement," court documents state.
Later that month, a judge ruled that all parties "are ordered to appear for a compliance conference," New York county court documents read.
Brown still has a host of other legal woes: The star was recently sentenced to an additional 131 days in jail after confessing he violated his probation by assaulting a man in Washington, D.C. last year.