It's His Prerogative! Bobby Brown Returning To New Edition Tour After Health Issues Forced Him To Quit Earlier This Month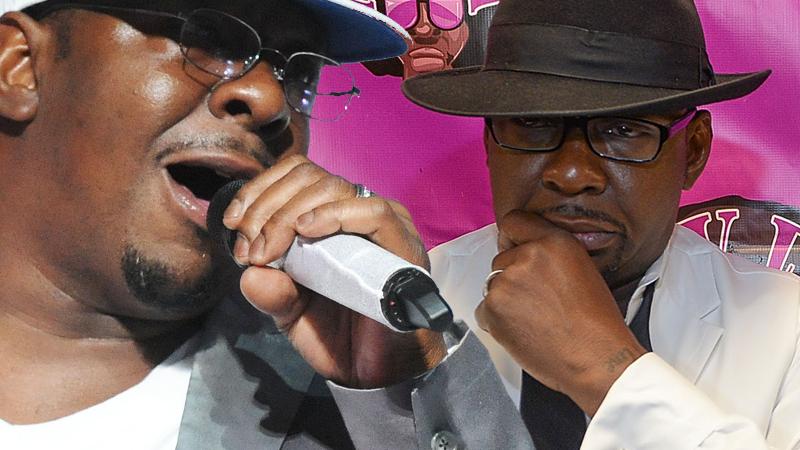 It's his prerogative- and Bobby Brown wants to make a comeback.
After announcing his sudden exit from the New Edition summer concert tour due to medical issues on July 11, the singer is now staging a big return, his son tells RadarOnline.com exclusively.
"He's fine," Bobby Brown Jr., 21, reveals to RadarOnline.com of the 45-year-old recovering addict. "He's about to go back and finish the last six shows."
The '80s R&B band reunion tour wraps August 3 in Los Angeles.
Article continues below advertisement
Brown's departure also came on the heels of a tell-tale concert video showing the "Every Little Step" singer struggling to keep up with choreography.
Despite rumblings of a relapse, Brown's ex Kim Ward, with whom he has Bobby Jr. and 23-year-old daughter La'Princia, tells RadarOnline.com the rumors simply aren't true.
"It has nothing to do with him relapsing. It's definitely about his health," she insists. "It's a serious health issue."
"He did have a medical procedure in Atlanta," a source confirms to RadarOnline.com, adding that the star underwent a heart stenting procedure.
Brown, to manager Alicia Etheredge, had a very public struggle with heroin, crack and cocaine, and last sought treatment in 2012 after being arrested for driving under the influence.
Brown and Whitney Houston's turbulent marriage and substance abuse troubles were publicized on his reality show Being Bobby Brown in 2005. Houston famously succumbed to her addiction demons at 48, five years after their 2007 divorce.