Three-Of-A-Kind: Ramona Singer, Heather Thomson, LuAnn De Lesseps Recall Aviva Drescher's Prosthesis Removal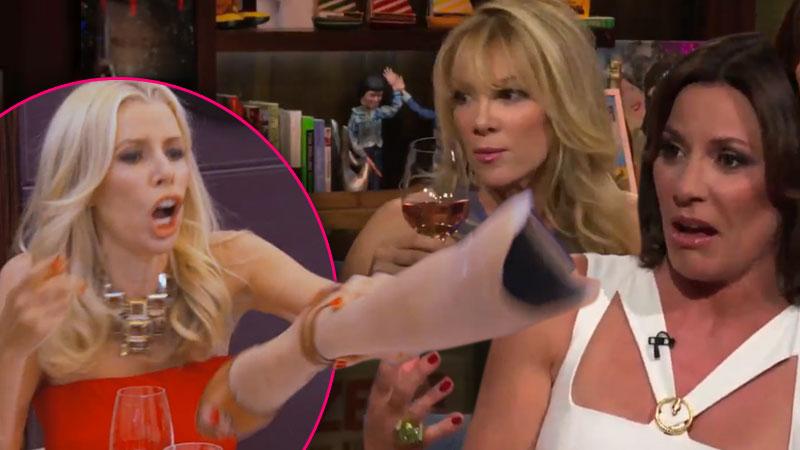 Article continues below advertisement
As we previously reported, Drescher, after an episode of frustrating incidents and simmering rivalries, made the daring move with Thomson in her cross-hairs, telling her, "Why don't you take it, I'll crawl home!"
"It takes a lot to shock us," Singer said, "but all of us were so shocked when that happened — I mean, everybody's mouth dropped!"
De Lesseps seemed to see the dark humor in the sequence, telling her castmates and Andy Cohen, "You know what would have been funny? If we kept her leg — we should have kept her leg!
"Once she threw her leg off, it was no-holds-barred."
And Thomson, the target of Drescher's aggressive gesture, said she had "a feeling" Drescher's histrionics could elevate to said level. She added that possibly the most humorous tidbit of the exchange came courtesy of their castmate Carole Radziwill, who she said was "in a zombie state" following the removal of the artificial limb.
"What you didn't see was, of all people, Carole picked up her leg … and gave it back to her."
Watch What Happens Live airs Sunday thru Thursday at 11/10 on Bravo.
Watch the video on RadarOnline.com: