What 'Bachelorette' Andi Dorfman Doesn't Know About Her New Fiancé — Josh Murray's Secret Arrest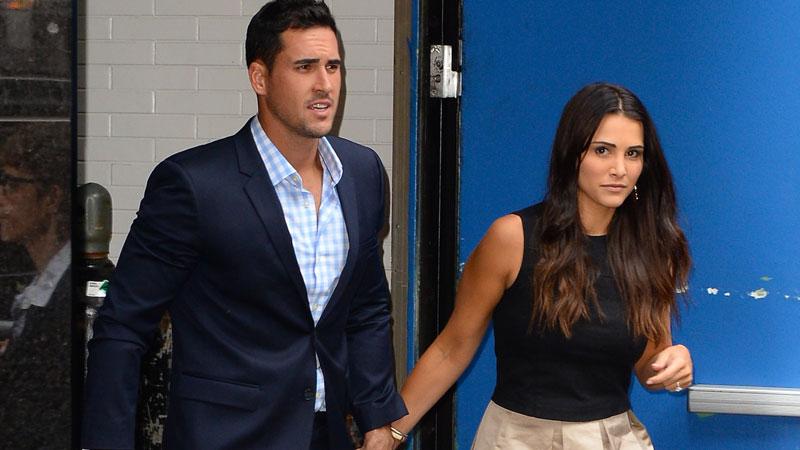 Bachelorette star Andi Dorfman accepted a marriage proposal from the show's winner, Josh Murray — but does she know about his secret booze-fueled arrest?
According to a new report from Star magazine, Murray, 29, was arrested in his hometown of Tampa, Fla. in 2008 after an angry, drunken confrontation with police.
Shortly after 3 a.m. on Feb. 29, 2008, Murray — then 23 — along with two other men and two women created a scene in front of a local CVS in which the arriving officer reported "some of the males appeared to be in a brawl" and after he attempted to break it up, the group "ignored lawful commands and moments later walked down the street cursing at me and challenging me."
Article continues below advertisement
The officer stated that Murray and the other males were yelling obscenities like, "F**k you, we weren't doing anything!" and "Don't you got something else to do?"
After the group dispersed, an officer reported the same group causing a ruckus outside a Starbucks around the corner.
"They were all cursing very loudly at the police, clearly creating a disturbance," the office reported.
After more than five police cruisers arrived at the scene, all five in the group were arrested.
Murray later admitted to a cop that the group had been drinking at a local bar and suddenly became "remorseful and police," the officer reported.
"Mr. Murray repeatedly (at least seven times) apologized for his behavior… He was trying to get involved with a professional sports team and did not want this incident to affect his future, or his brother's job (whatever that was)."
Murray's brother, Aaron, was a star high school quarterback fielding scholarship offers from top-notch colleges, Star reports.
The Bachelorette winner was released at the scene on his own recognizance where he was picked up by his mother, Lauren.
He pleaded not guilty to a disorderly conduct charge and the State Attorney did not prosecute the case.
To find out more about Josh's drunken outburst, pick up the latest issue of Star magazine, on newsstands everywhere Thursday.