West Hollywood Skincare Expert Seeks Out White Supremacist Group To Allegedly Kill 'Double Minority, Mexican Gay' Business Competition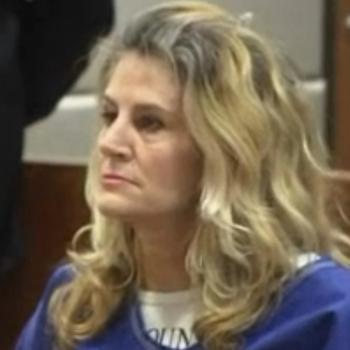 A West Hollywood skin care expert allegedly contacted a white supremacist group to kill off – literally – her competition who was a "double minority, Mexican gay," a sheriff's detective testified in a Los Angeles courtroom Monday.
Dawn Melody DaLuise, 55, appeared at Airport Courthouse for a preliminary hearing to determine whether or not there was sufficient evidence to warrant a trial on the charge of solicitation of murder.
Article continues below advertisement
Skin Refinery, DaLuise's business, claims clients include a few A-list celebrities. But DaLuise allegedly attempted to hire someone to kill her direct competition, Gabriel Suarez, who opened a salon, Smooth Cheeks, in the same building.
Detective Steven McCauley testified that he interviewed several men that DaLuise had allegedly contacted in attempt to kill Suarez.
"In one instance … she asked him if he could get her in contact with a white supremacist group, and the phrase from that point was, in essence, to find somebody to take out a 'double minority, Mexican gay,'" McCauley said.
The prosecutor added that DaLuise allegedly tried to make it seem like Suarez had been cyberstalking her. She reportedly had a list of witnesses who could speak to the alleged cyberstalking, but several of those witnesses told investigators that DaLuise had asked them to lie, according to KTLA.
"It's just really scary," Suarez said to KTLA. "The hate that this person could have toward somebody..."
If convicted, the skincare expert could face up to nine years in prison.
She is due back in court July 7.