Pippa Middleton Has 'Felt Publicly Bullied' At Times, Since Emergence Into Limelight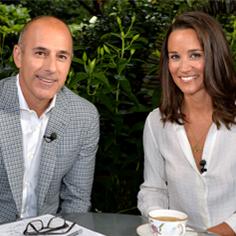 Pippa Middleton's road to international fame hasn't come without its' share of speed-bumps.
Kate Middleton's sexy sister, speaking with Matt Lauer on TODAY in a pre-taped interview that aired Monday, said there have been times she's felt "publicly bullied" since her rocket ride to prominence after stealing the show at 2011's Royal Wedding between her sister and Prince William.
"It's hard sometimes because I have felt publicly bullied a little bit just by, you know, when I read things that clearly aren't true or that, you know, whichever way someone looks at it, it's a negative side.
Article continues below advertisement
Watch the video on RadarOnline.com
youtube=https://www.youtube.com/watch?v=SM1FI9zppoo&w=560&h=315
"It is quite difficult because eventually I'm just paving my way and trying to live a life like any 30-year-old."
Pippa might have been referring to the fiasco in which she received the most bad press -- a April 2012 incident in Paris in which one of her friends jokingly pointed a semi-automatic gun at a paparazzo, leading to a bit of guilt-by-association stigma from the media for some time.
The 30-year-old beauty also said, via a vis bullying, that social media breeds a false confidence amongst people to say offensive "things they would never say it to your face, but they think that's okay.
"It's been difficult. And I think, you know, just to sort of keep bouncing back and carrying on and trying not to let it affect you is hard, but it's just… it's trying to just be yourself and not read too much and make decisions based on what I feel is right and wrong."