Pippa Middleton Caught Up In Parisian Pistol Scandal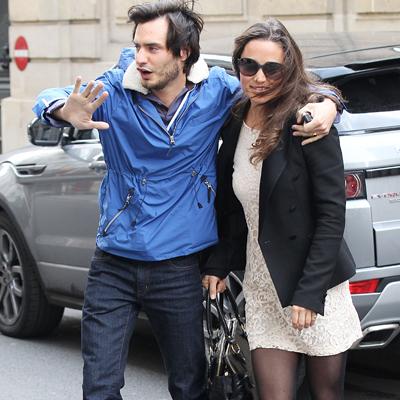 Mon dieu!
Pippa Middleton might be in hot water, as she's accused of sitting shotgun while her car's driver pointed a semi-automatic gun at a paparazzo in Paris, RadarOnline.com has learned.
Middleton, 28, was in an Audi convertible with the driver, pal Arthur de Soultrait, and another man during the incident on Sunday, in which a witness filed a complaint to local authorities.
An insider told the UK Sun: "If the evidence points to her involvement, she will be prosecuted. Anybody involved in the illegal use of a handgun in public is liable to arrest and interrogation."
Article continues below advertisement
If it is determined the gun is real, the driver could face seven years behind bars; if fake, it would be a two-year sentence.
The newspaper's royal editor Duncan Larcombe told Good Morning America on Monday, "We're told the French photographer the man allegedly aimed the gun at isn't ruling anything out yet."
Larcombe said the other men in the car with Pippa are French socialites.
"Pippa is a party girl," he told the show. "She mixes now in very high society and they don't come very higher than this group of French aristocratic sons."
MORE ON:
Good Morning America