Premonition Or Curse? Tragic Peaches Geldof Claimed She Would Die Of Overdose 'Like My Mother' In Last Interview Before Drug Death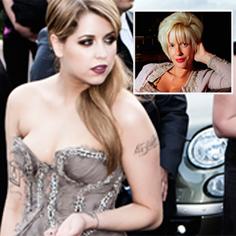 Before Peaches Geldof died at the young age of 25, she had a lot to say about life, celebrity and even her own death.
In what might have been her last interview, Geldof talked to the Spectator about what it means to be famous in the age of social media and the Internet.
"People all know the same information about me," she told the Spectator. "That's the worst thing, the preconceptions."
She told the Spectator that she often felt like a character in a book whose life had already been written. And that meant she would follow in the steps of her mother, Paula Yates, who died of a heroin overdose at 41.
Article continues below advertisement
"I'm going to die like my mother, she's going to end up like her mother," Geldof said.
The eerie premonition came shortly before her ultimate demise, which also was at the hands of heroin – like her mother. But she allegedly thought she had escaped her fate when she had children, and the world stopped attacking her.
"It was an overnight transformation. It was so profoundly hateful. Then, out of nowhere, it was 'Dang. We can't hate you anymore.' Now, for the first time ever, there was gushing adulation," she said.
The British model and journalist was found dead at her Wrotham, Kent home on April 7, 2014.