Madeleine McCann: In Hopes Of Key Clues, Scotland Yard Working Feverishly On Newly-Discovered Portuguese Pit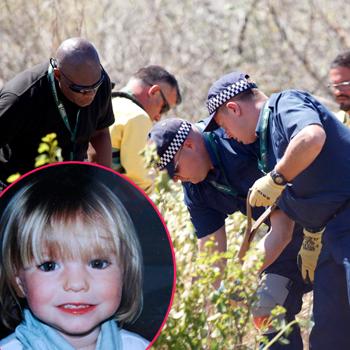 The search for Madeleine McCann has led to a small Portuguese pit, as Scotland Yard investigators have set up shop around the hole, hoping it leads to pertinent clues in the case of the tot, who disappeared from a nearby resort seven years ago.
Officials under the tutelage of Detective Chief Inspector Andy Redwood, using two search dogs, have tented off the hilly area and are aggressively scouring the sewer the 5x3-foot pit leads to. The exploration comes after forensic authorities discovered the pit under bushes and sheets of iron earlier this week, the UK Telegraph reported.
Article continues below advertisement
Authorities were seen retrieving bags of evidence from the area — where a suspect was seen with a young girl at the time of the child's vanishing — using a wheelbarrow. They've been assisted by Portuguese forestry workers, who've been eliminating any superfluous shrubbery growing in the area that would obstruct the inspection.
Officials with Scotland Yard are talking with Portuguese law enforcements regarding the implementation technology to scour the sewers.